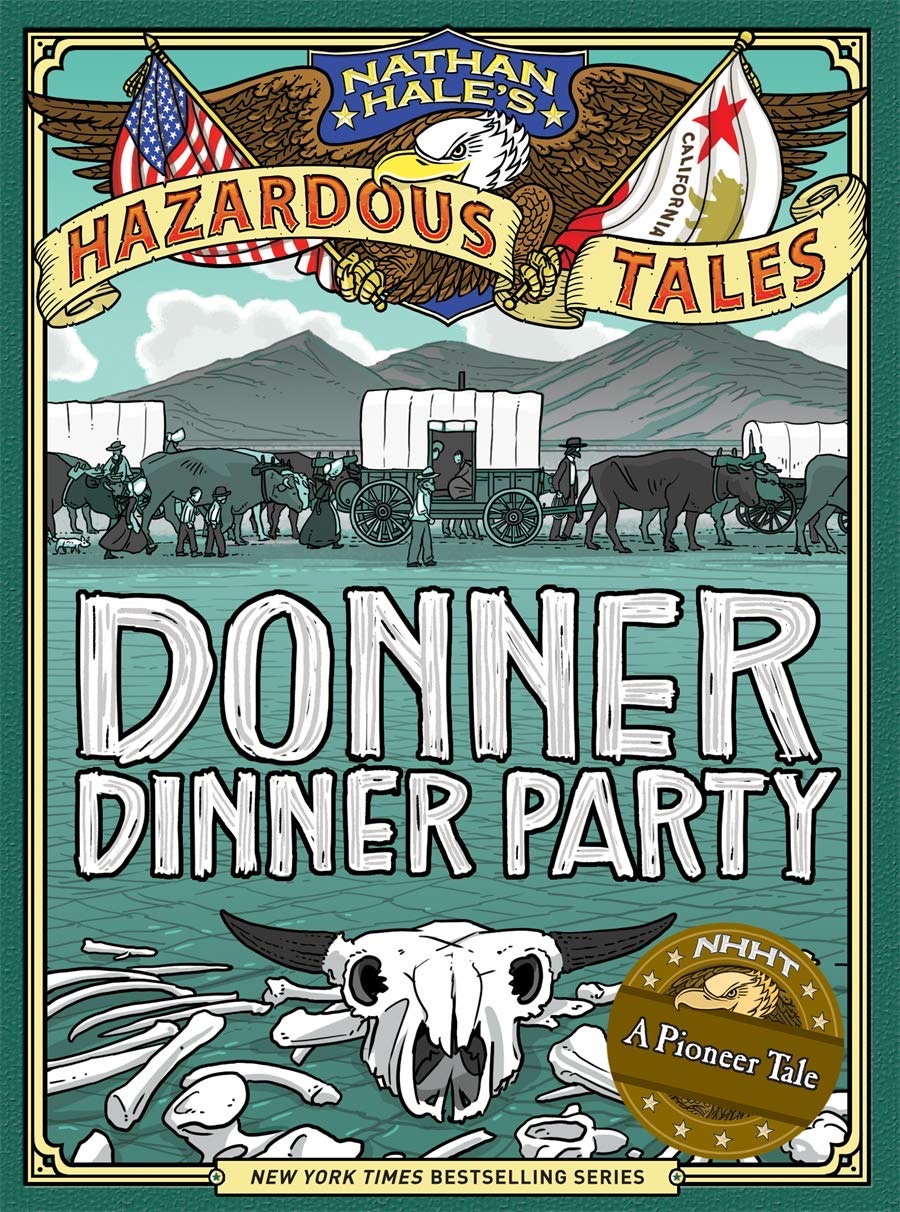 Nathan Hales' Hazardous Tales: Donner Dinner Party breaks down this squeamish story from history in a way that's both historically accurate and child friendly. This graphic novel tells the story of the Donner Party, a family who attempted to make the migration to California, but were faced with a series of inexplicable hardships and tragedies. If you're a fan of historical satire, this is an excellent fit.
While not for the faint of heart or the weak stomached, this graphic retelling is the perfect blend of history and comedy. With three storytelling characters who aid in cutting the tension of some of the more dramatic moments, the book doesn't shy away from the gruesome truth of this historic tale. The ending provides a hilarious introduction to the author, research assistants, and graduate students who helped provide the factual information that was included in the book. It also lists additional resources you can use if you would like to learn more on the subject.
We love helping people find books, movies, and more.
Tell us about your preferences, and our librarians will create a list of titles selected specifically for you.