The Library is now open for

grab and go service, computer reservations, and curbside pickup. Here's what you need to know to plan your trip.
---
We are currently experiencing issues with EBSCO databases at our Digital Branch. We apologize for the inconvenience and hope to have service restored shortly.
Julia Coen
Library Director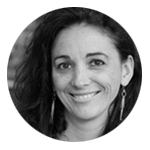 630 869 6170
"Wake up to find out that you are the eyes of the world." — Jerry Garcia
Julia is extremely passionate about making a difference in people's lives through her work which makes working at the Westmont Public Library a perfect fit. Julia loves to come to work at WPL everyday and she also loves to travel. When she is not doing one of those two things she's probably reading about travelling, on a run with her dog, or eating peanut butter by the spoonful.