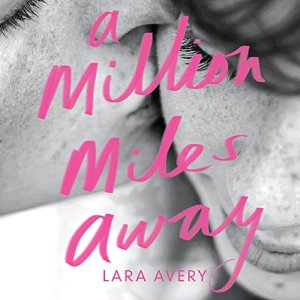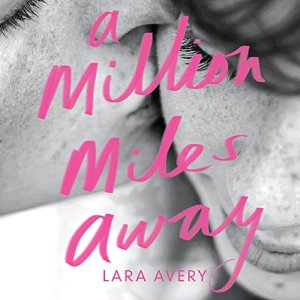 Life just went from bad to worse for Kelsey:
Imagine that your identical twin sister was just killed in a car accident and now you have to tell her boyfriend, a soldier in Afghanistan. But before you can tell him, he mistakes you for your sister and says you are the ONLY thing that is keeping him alive. This is Kelsey's new existence.
In A Million Miles Away by Lara Avery, we follow Kelsey as she struggles whether she should tell Peter that his girlfriend is dead or play along for his sake. For sisters that are as different as night and day, keeping Michelle "alive" for Peter is not easy but Kelsey gains insight into herself as she explores Michelle's interests and passions. As a new Kelsey begins to emerge, she falls in love with Peter and suddenly it isn't about figuring out a way to tell him she is dead; it is about keeping him from realizing she isn't Michelle. Even though she knows she should tell Peter the truth and that she shouldn't be in love with him, she can't fight it. She has become afraid to lose him too.
So what happens when one-by-one the people in Peter's life begin to realize that the person they are meeting is not the person she claims to be? Did Peter fall in love with Kelsey too? Check out a copy of A Million Miles Away and find out how this story ends.
Share this post: