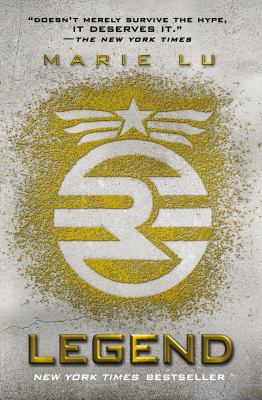 The results are in for the 2015 Rebecca Caudill voting. Each year, 20 books are nominated by teachers and librarians for young people in grades four through eight. Students who read or listen to at least 3 of the titles are eligible to vote for their favorites, leading to the winner's announcement in March. As I have been striving to read all of the books on the list, I always look forward to seeing how my personal preferences mirror (or don't) those of the kids reading the books. This year, two of my personal favorites won the top two spots. While they differ from each other in pretty dramatic fashion, I loved both for the ways in which they stretched my own imagination and hooked me into a storyline.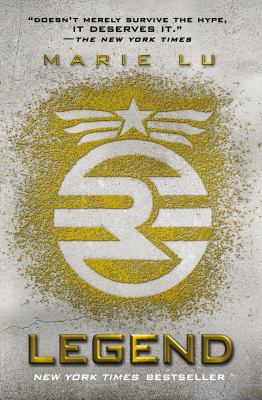 Legend by Marie Lu, is book one of a trilogy which Lu penned from 2011 to 2013. This dystopian saga is set in post-apocalyptic America which has split into The Republic and The Colonies following the severe storms and flooding that resulted from the melting of the polar ice. Wealthy June, a Republic prodigy, who garnered an impossible perfect score on her trials (the testing that determines student aptitude and future job possibilities) narrates this first book. She has been enlisted in an elite military school and thrives on not only being the best, but in breaking rules along the way. She is assigned the task of investigating the murder of her brother and tracking down his assailant. Day, the 15 year-old prime suspect, was born into a poor family with questionable ties to the Colonies. June goes undercover to track Day, and the real twists and turns begin. With some obvious similarities to other best-selling YA literature, trials that can result in death and star-crossed love, it is no wonder that the voting for this story was so favorable. The pacing is intense and the twists and turns kept me turning the pages of all three books in the series until the wee hours of the morning. I heartily recommend this for lovers of dystopian fiction.
The second place book, having lost to Legend by a mere 20 votes, is The One and Only Ivan by Katherine Applegate. This 2013 Newbery Award winner is one of my all-time favorites which I have recommended to children and adults from third grade and up. It is written from the perspective of Ivan, a silverback gorilla who has been a resident at the Exit 8 Big Top Mall and Video Arcade for more than 9,000 days. Ivan has been captive since he was a young gorilla and interacts with Stella the elephant and Bob, a stray dog who frequents the Mall. When Ruby, a baby elephant, is brought to the Mall and is being forced to learn to do tricks, things slowly change for Ivan and his view of the world. While Ivan does tell us about his view on the world, what I love most about this book is discussing what remains unsaid. You see, Gorillas are apes of few words, per Ivan, "unlike Chimpanzees, and there is no excuse for Chimpanzees." That means that readers really need to pay attention to not only what Ivan does state, but what he refuses to talk about. Because this story was based on a real-life gorilla named Ivan, the author's notes are a must-read. Prepare to laugh, cry, and be touched long after you finish the final page in this book.
Share this post: