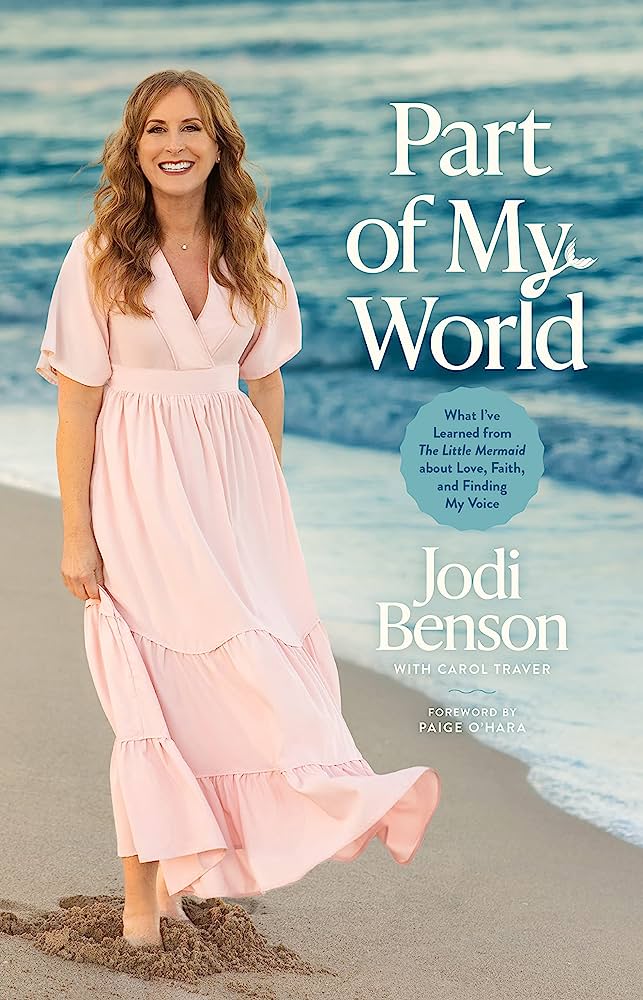 "Guess who was holding the keys to the kingdom?"
Jodi Benson never set out to be known as the world's most famous animated mermaid. She just wanted to sing. She never set out to write a book either! Now she is letting readers be part of her world.
Growing up in Rockford, Illinois with her mother after her parents' divorce, Jodi always knew music was her gift and wanted to share it with the world. Encouraged by her family, she started performing from a young age, going on to pursue a musical theatre degree from Millikin University.
Taking advantage of all the opportunities in front of her, Jodi landed her big Broadway debut in 1983 alongside director Kenny Ortega. In 1986, she worked with Howard Ashman in the musical Smile. Little did she know they would work together again on a little Disney project called The Little Mermaid. She was even the voice of Barbie in the 1992 Dance! Workout with Barbie video, which she reprised for Disney Pixar's Toy Story franchise.
Published in September 2022, this memoir is eloquently written which is just what readers would expect from a Disney princess. The audiobook, narrated by the author, even includes a forward read by Paige O'Hara, the voice of Belle from Disney's animated Beauty and the Beast. With the hype surrounding the 2023 live action remake, this mermaid's story expressed the importance of following your journey.
Winner of a Christian Book Award, Disney Legend Jodi Benson shares how her relationship with her faith played the biggest role in her success. "The question is, when God presents you with an opportunity to step out of your comfort zone and do something that is not necessarily your thing, what are you going to do with it? Are you going to let it rock your world or are you just going to keep plowing forward? Me? I decided to plow forward and wow, did it ever rock my world."
For fans of Born to fly by Sara Evans and Have I told you this already?: Stories I don't want to forget to remember by Lauren Graham.
We love helping people find books, movies, and more.
Tell us about your preferences, and our librarians will create a list of titles selected specifically for you.