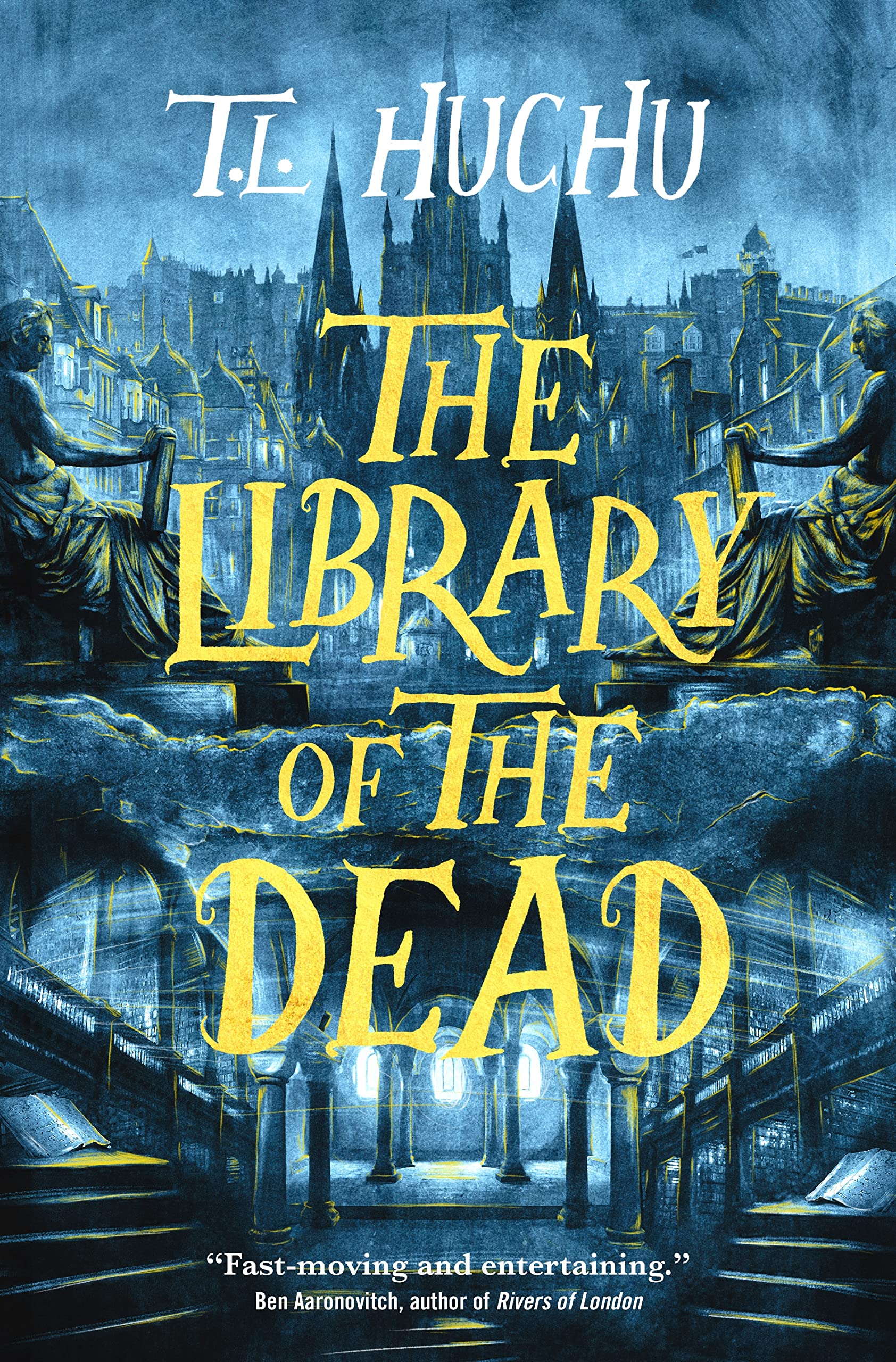 The Library of the Dead is T.L. Huchu's fiction debut and is the first book in the Edinburgh Nights series. Book two, Our Lady of Mysterious Ailments, was published in 2022. Book three is scheduled for publication in August 2023. So if you're looking for a new series to dive into, this is a great option. 
The Library of the Dead is a mixture of urban fantasy, noir mystery, and coming of age. The book follows 14 year old Ropa, a ghost talker who ferries messages from the dead to make enough of a living to support herself, her grandmother, and her little sister. When Ropa's conscience gets the better of her, she agrees to help a ghostly client track down her missing child. Her search leads her to the magical Library of the Dead where she discovers a talent for more than just ghost talking. Her search leads her across Edinburgh and into the path of a cast of characters equal parts helpful and life threatening. She realizes that she's gotten involved in something much deeper than a single missing child. Can she get to the bottom of things in time to help her client and all the other children of Edinburgh? 
The Library of the Dead, and its follow-up mystery Our Mysterious Lady of Ailments, are fast paced mysteries that pull the reader along through Ropa's first person narration. Both mysteries end with enough closure to make them satisfying, but enough loose ends to keep you coming back for more. Ropa's an entertaining narrator with a snarky sense of humor. Huchu, who grew up in Zimbabwe but has lived in Edinburgh most of his adult life, mixes these two cultures to create a unique magical ecosystem that allows Ropa to pull from the folk magic she's learned from her grandmother with the more hoity-toity academic magic she discovers at the Library. 
A supernatural thriller with a noir vibe from its fast talking protagonist makes this a great read for fans of Jim Butcher's Dresden Files, Genevieve Cogman's Invisible Library series, Veronica Roth's Chosen Ones, and Holly Black's Book of Night. 
We love helping people find books, movies, and more.
Tell us about your preferences, and our librarians will create a list of titles selected specifically for you.