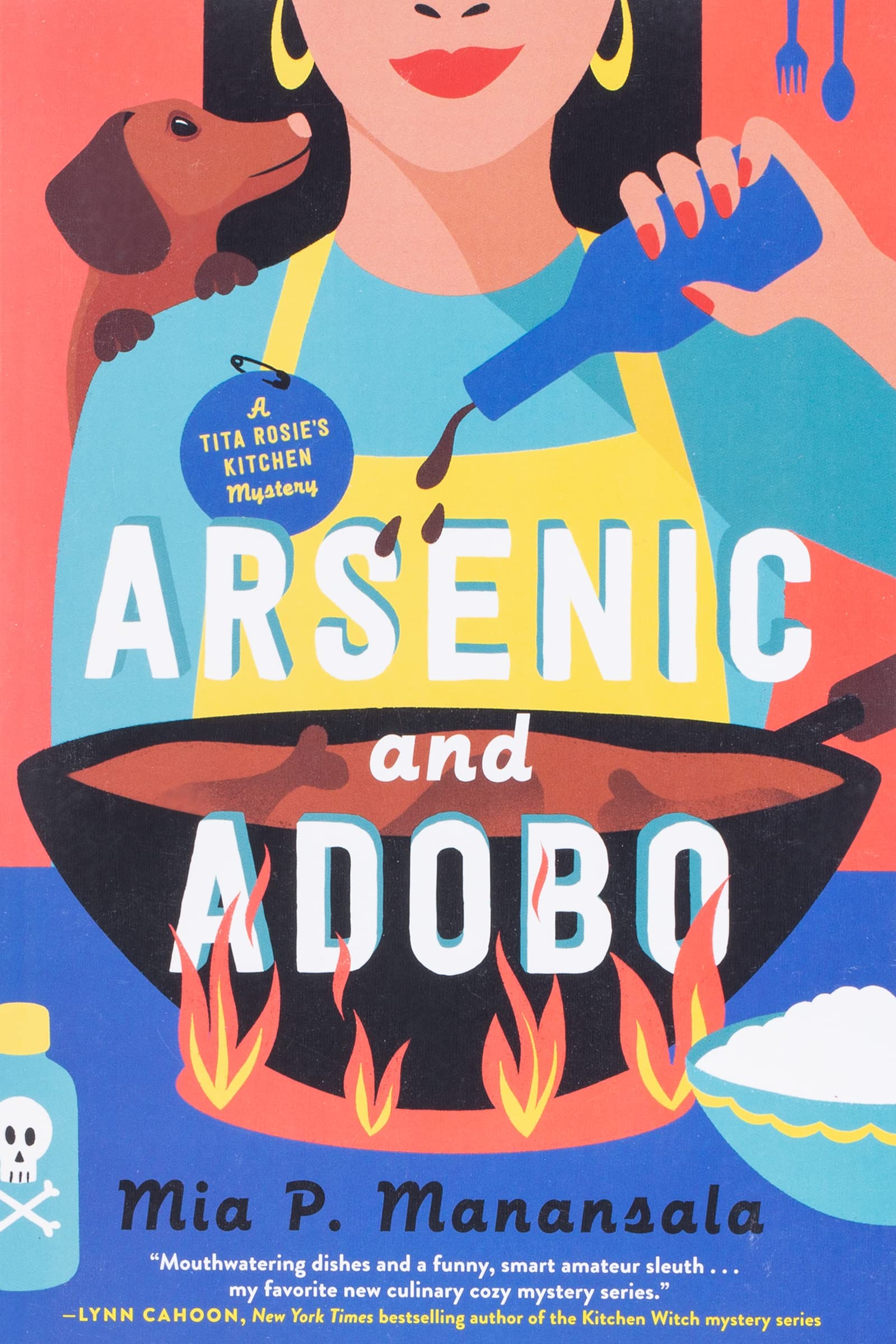 Lila Macapagal has just moved back home to Shady Palms, IL to recover from a breakup with her boyfriend and to help save her Tita Rosie's failing Filipino restaurant. When the local overly critical foodie (and Lila's high school ex-boyfriend) drops dead at the restaurant, the cops immediately suspect Lila of the murder. With the help of her meddlesome aunties and her barista best friend, Lila has no choice but to launch her own investigation.
With a host of other local restaurant owners with motive, Tita Rosie's shady landlord who seems desperate to evict them, and a handsome but frustrating detective, Lila has her hands full trying to clear her name.
The first book in a new series, Arsenic and Adobo, is a contemporary culinary cozy mystery. Featuring all the best hallmarks of traditional cozy mysteries, a witty amateur sleuth, a meddlesome but loving community, and a faithful animal sidekick, but mixed with a contemporary setting and a culturally diverse and engaging cast.
For fans of MC Beaton's Agatha Raisin series or Vivien Chen's Noodle Shop Mystery series.
We love helping people find books, movies, and more.
Tell us about your preferences, and our librarians will create a list of titles selected specifically for you.