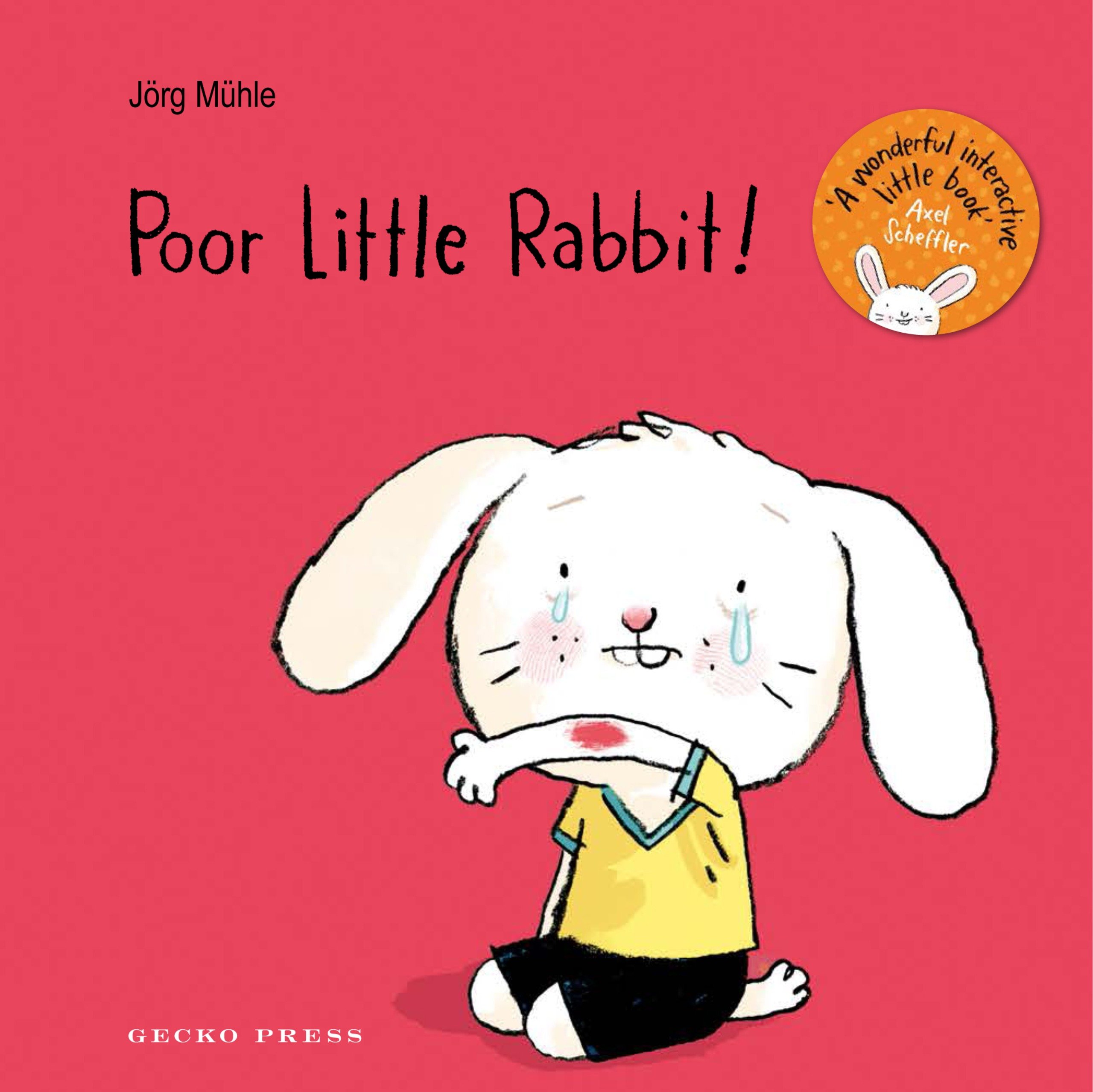 Poor Little Rabbit has fallen down and has hurt his elbow. In this little interactive board book, the reader is asked to comfort and care for Little Rabbit to make him feel better. First, blow on his elbow gently. Uh oh, it's bleeding! How about a colorful bandage? Maybe a little song would stop his crying. Give him a stroke on his ears and a tissue for the tears. With the reader's gentle care, Little Rabbit will soon be up and ready to play again. Help him by brushing off the dirt, and away he goes!
Most toddlers have been through an accident like Little Rabbit's and can empathize with his feelings. Asking them to help care for Little Rabbit fosters kindness and empathy, and the interactive aspect helps keep toddlers engaged. By the end of the book, the child has been empowered by successfully comforting Little Rabbit, who happily runs off to play.
The pages are bright and colorful and the illustrations are simple and uncluttered, clearly showing Little Rabbit's big emotions. This book is the third installment in the Little Rabbit series, following Tickle My Ears, in which the reader helps in bedtime preparations, and Bathtime for Little Rabbit. 
We love helping people find books, movies, and more.
Tell us about your preferences, and our librarians will create a list of titles selected specifically for you.