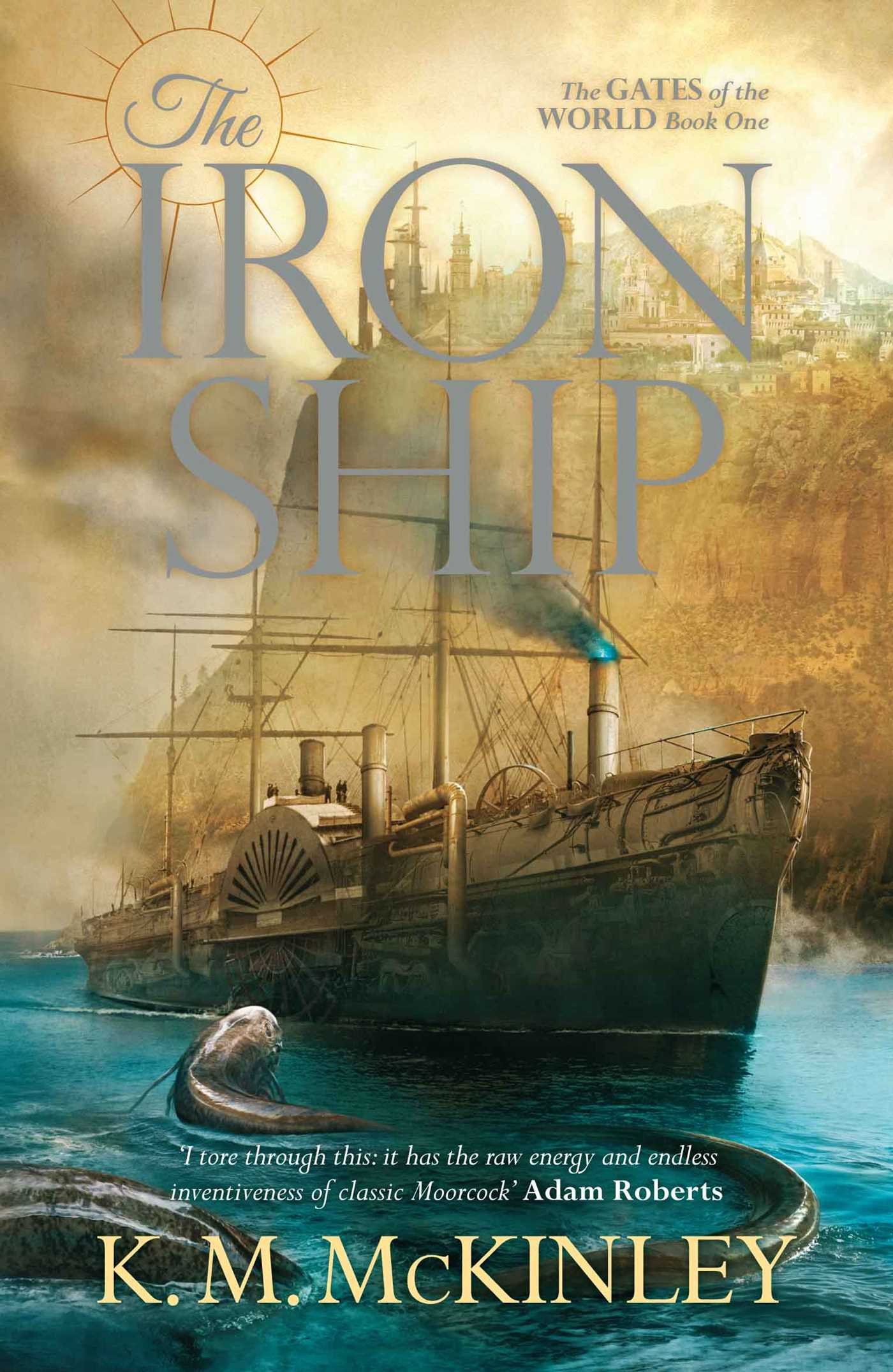 The Kressind siblings are quite the bunch. Engineer Trassan is building the world's first iron ship, powered by both magic and technology, in order to reach the southern icelands, excavate an ancient city of the Morfaan, and recover their lost treasures and technologies. Bureaucrat Garten is busy moving up the social and political ladder. Playwright Guis is struggling to make ends meet – and to (literally) contain his own demons. Aarin, a Guider of the dead, is secretly dabbling in black magic. Katriona, the only sister, has remarried and is exerting more control over her husband's mill, in order to prove herself in a man's world. And soldier Rel has been banished to the Gates of the World, standing guard at a fortress of glass looking out into a great desert, the sands of which you must never set foot on…
The Kressind family is at the center of the plot, and the point of view switches between them and various other characters. It is a bit confusing at first, but as the book goes on the world becomes so fascinating it's almost a non-issue. It's a fascinating blend of high fantasy and steampunk. Magic is present, and there are hints of a history of godhood and ancient wonders, but technology has taken over and is the main focus of the world now. This is illustrated by Trassan's massive feat of engineering and the mix of dog-pulled carriages and steam-powered cabs on the streets. The plot meanders and character development is a little slower, save perhaps for Katriona (my personal favorite!) as she asserts her talents and integrates herself within her husband's business. More tidbits and little aspects of Ruthnia are revealed with each chapter, slowly painting us a vivid picture. This is a book for fantasy readers who want to become totally immersed in a world as opposed to embarking on a heroic quest. A rich debut, and the first in the Gates of the World trilogy.
We love helping people find books, movies, and more.
Tell us about your preferences, and our librarians will create a list of titles selected specifically for you.