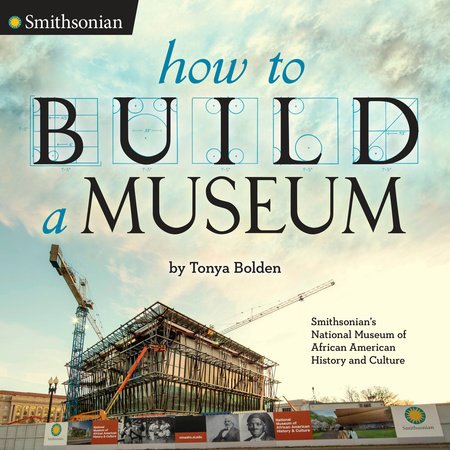 How To Build A Museum is a timely story of the creation, formation, and inner workings of the new Smithsonian National Museum of African American History and Culture (NMAAHC). A group of black civil war veterans first dreamed of a national museum celebrating the African American experience, and 100 years later Bolden shows how this dream became a reality. This title showcases fascinating architectural details alongside a brief but vigorous overview of this essential part of American history. Also included are a few peeks (some deeper than others) into exhibits and artifacts in the museum's collection and how they were discovered and acquired.
With an engaging layout nicely balancing color photographs with informative and well written text, this book is sure to be a hit with construction and history enthusiasts, as well as young storytellers. While very accessible and written for grade-schoolers, it's a valuable and enjoyable read for teens and adults, too. Less focused on technical elements of the museum's construction, the story of how it came to be and what it's all about takes center stage. How To Build A Museum will leave readers with a deeper appreciation of the African American story, and will put the museum itself atop many lists of "things-to-do" when visiting Washington D.C..
We love helping people find books, movies, and more.
Tell us about your preferences, and our librarians will create a list of titles selected specifically for you.
Try Personal Book Recs
Share this post: