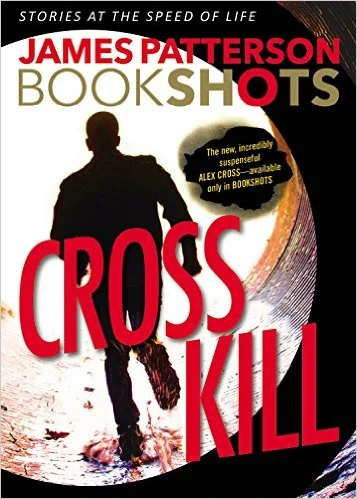 Gary Soneji is dead. Or, at least, that's what everyone thought. Alex Cross would know best, he was there when Soneji died. So when Soneji appears and shoots both Cross and his partner, John Sampson, Cross can barely believe what he's seeing. With Soneji on the loose and John Sampson clinging to life, Cross sets out to uncover the truth. Has Gary Soneji come back from the grave? Is a Soneji impersonator trying to carry on his twisted legacy?
Bookshots represents James Patterson's push into the short novel market. They're designed and pitched to be read quickly, ideally in a single sitting. This mostly lines up with my experiences with Cross Kill. It probably took me only an hour or so to read. The pace of the book is very quick, almost to its detriment. The story is fine, if a bit formulaic, and the characters are from the well-established Alex Cross universe. The book does take several liberties with assuming that the reader is well versed in the Alex Cross universe. Some characters are introduced with some accompanying back history and others are just inserted into the story with little explanation. The reader is left with a cliffhanger ending which feels wholly unsatisfying and out of place for a book of such a quick format.
Cross Kill would've been much better if there had only been more of it. Readers looking for a more in-depth work should steer clear of Cross Kill and of Bookshots in general. Fans of Patterson's works or those in the market for a quick and easy read would enjoy Cross Kill.
We love helping people find books, movies, and more.
Tell us about your preferences, and our librarians will create a list of titles selected specifically for you.