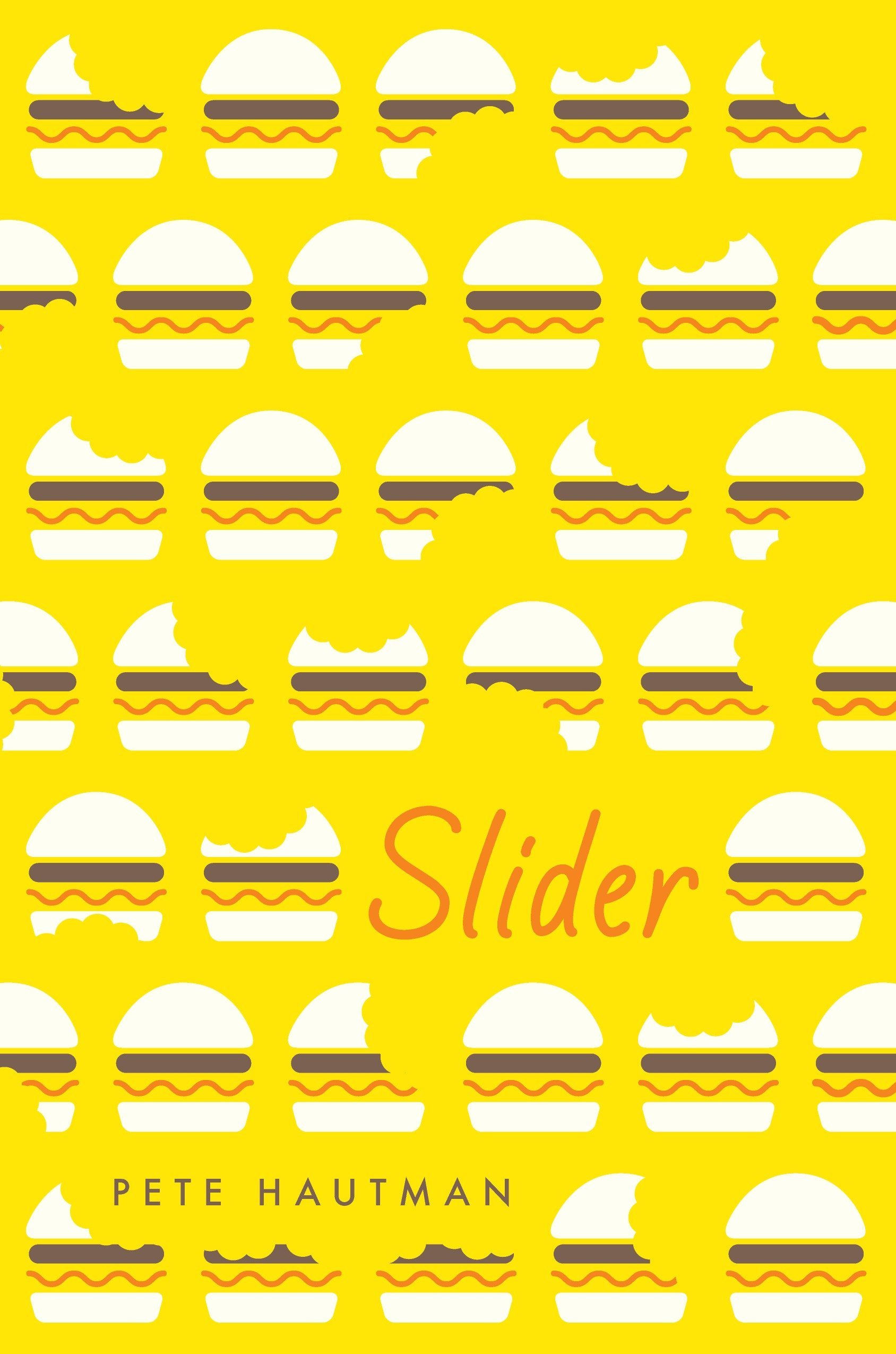 David Miller can eat a large pepperoni pizza in 4 minutes and 36 seconds.  His parents are not impressed.
David is so enamored with competitive eating stars like Joey Chestnut and Jooky Garafalo, he gets carried away with a $2,000 online bid for a half-eaten hot dog from Nathan's Famous Hot Dog contest – using his mother's credit card. Now David needs to raise money fast! With the help of his two best friends, he starts training for a local pizza eating contest, hoping he will earn back the money before his parents realize what he's done.
The original and funny premise belies some quite normal circumstances – David is a middle child who feels ignored by his parents, who divide their attention between his over-achieving older sister and a younger brother with autism. The love and understanding between David and his brother Mal is heartwarming, and is woven seamlessly throughout the novel. Developing weirdness between David's best friends Cyn and Hayden causes some confusion and jealousy. And David does feel remorse for lying to his parents, even if his plans are meant to fix his original mistake.
Vivid descriptions of food and the competitive eating scene – including reversals – are paired with laugh out loud humor and relatable family dynamics in this fast-paced read. Funny, tender, wacky, and a little gross – middle grade readers will eat this up!
We love helping people find books, movies, and more.
Tell us about your preferences, and our librarians will create a list of titles selected specifically for you.