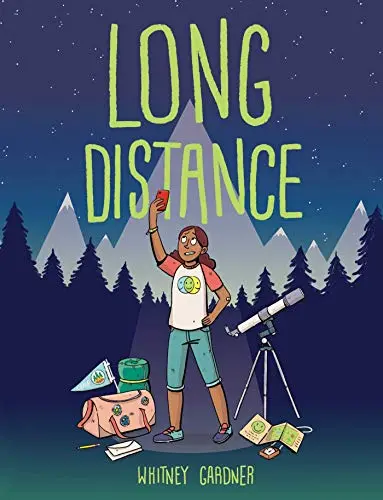 Vega has begrudgingly moved to a new city and she needs to make friends.  Her parents are sure that summer camp is the solution.  Vega disagrees.  This camp also seems just a little bit strange.  The camp counselors are too happy and why can we never see the stars?  Don't compasses normally work in the forest?  This is an unexpected science fiction that starts as a classic first trip to summer camp.  Some aliens also want to make new friends.
A graphic novel with easy to follow text and imagery.  A very diverse cast of characters all going through tween angst to branch out from where they have been safe and give other people a chance.  Friendships near and far blossom in these pages.
We love helping people find books, movies, and more.
Tell us about your preferences, and our librarians will create a list of titles selected specifically for you.