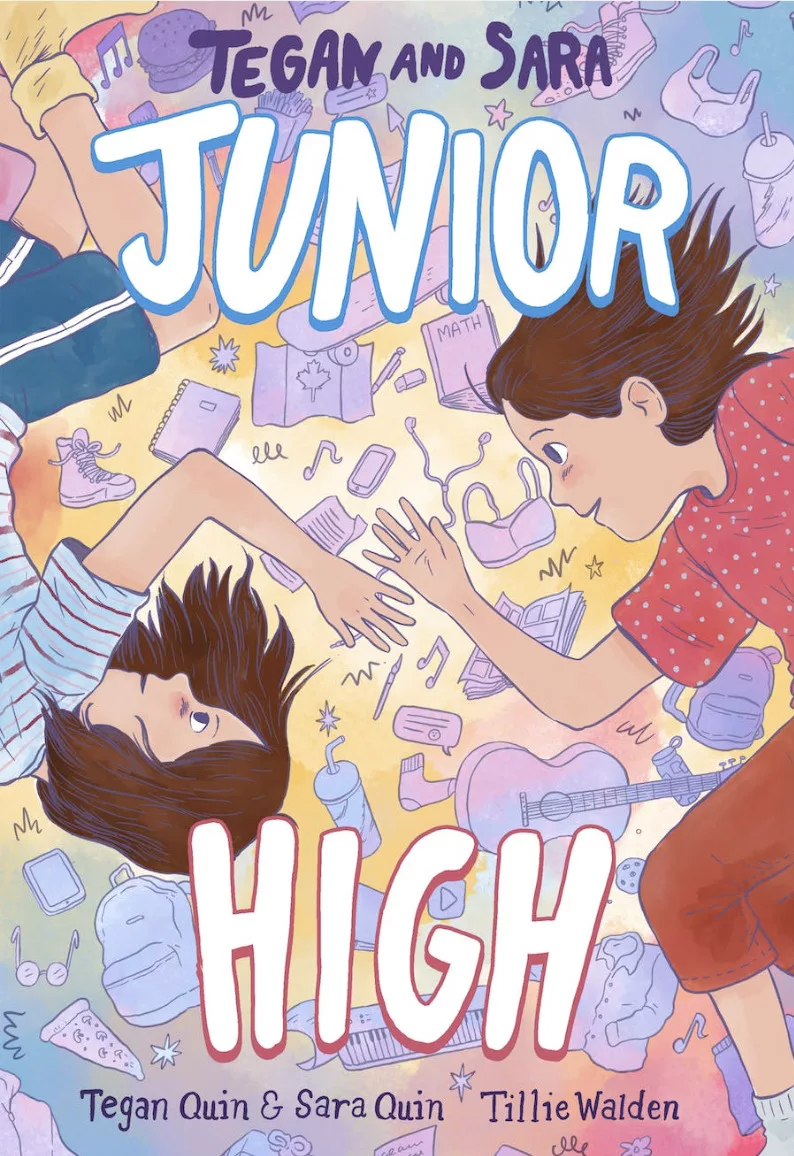 Junior High is a middle-grade graphic novel about twin sisters navigating the world of middle school after a move to a new town. Written by real life twins and musicians, Tegan & Sara Quin, and illustrated by Tillie Walden who is also a twin, Junior High takes us into the heart of the girls' pre-teen experience. Readers will find a steady beat of honesty and vulnerability in the midst of awkward and messy moments. The girls find themselves asking new questions, going through ups and downs in their relationships, questioning their identities as twins and as individuals, making new friends, crushes, and discovering a shared love for music that leads them back to each other. The images are drawn in soft pastel colors for each girl; purple tones for real life, light blue for Tegan, and pale red for Sarah; in a perfect blend of watercolor and pencil lines that convey each sister's inner process, thoughts, and feelings. You don't have to be a fan of the indie pop duo to enjoy this book, but after you read it, you might become one.
We love helping people find books, movies, and more.
Tell us about your preferences, and our librarians will create a list of titles selected specifically for you.