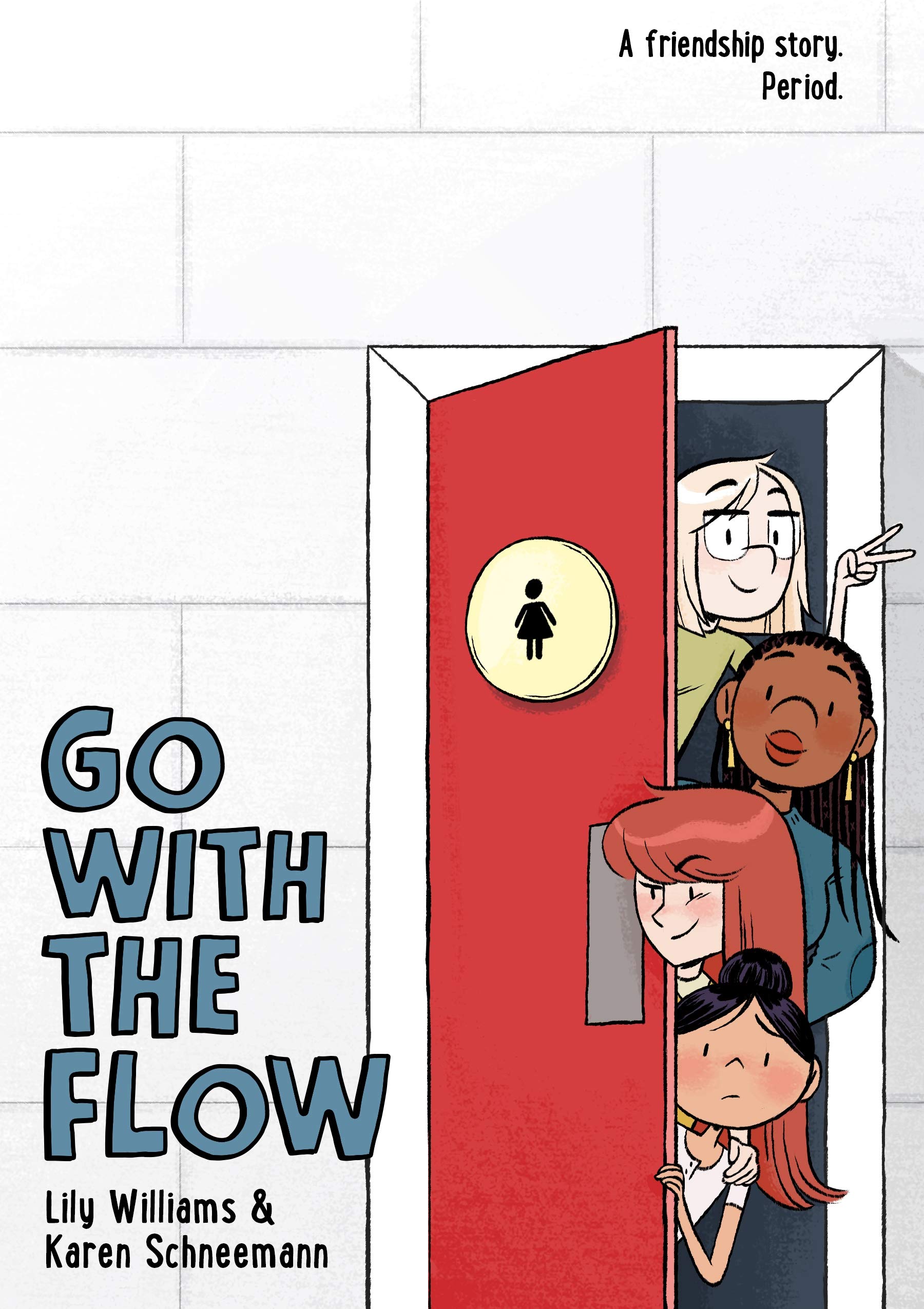 Sophomores Abby, Brit, Christine, and Sasha are all fed up with the fact that their high school never has enough, or even any, pads or tampons in the girls bathroom. When the girls try to confront the principal on the matter he doesn't see the problem. Not giving up easily the girls work together to make a change for the school once and for all. But that is easier said than done, especially when they still have things like trig homework, crushes,and track practice. The good fight is fought, friendships are tested, and most importantly periods are talked about. 
One of its kind. This graphic novel takes on the stigma surrounding periods. It is humorous, heartfelt, but most importantly real. It portrays an accurate representation of menstruation and the frustrations that can come along with being a young woman when no one is listening. The diverse friend group is empowering and a great example of what it is like to have such close relationships. Crisp and easy to follow artwork is skillfully done in hues of red and pink. The panels and illustrations never skip a beat. Ultimately impressive and a read for anyone who has ever had a period.
We love helping people find books, movies, and more.
Tell us about your preferences, and our librarians will create a list of titles selected specifically for you.