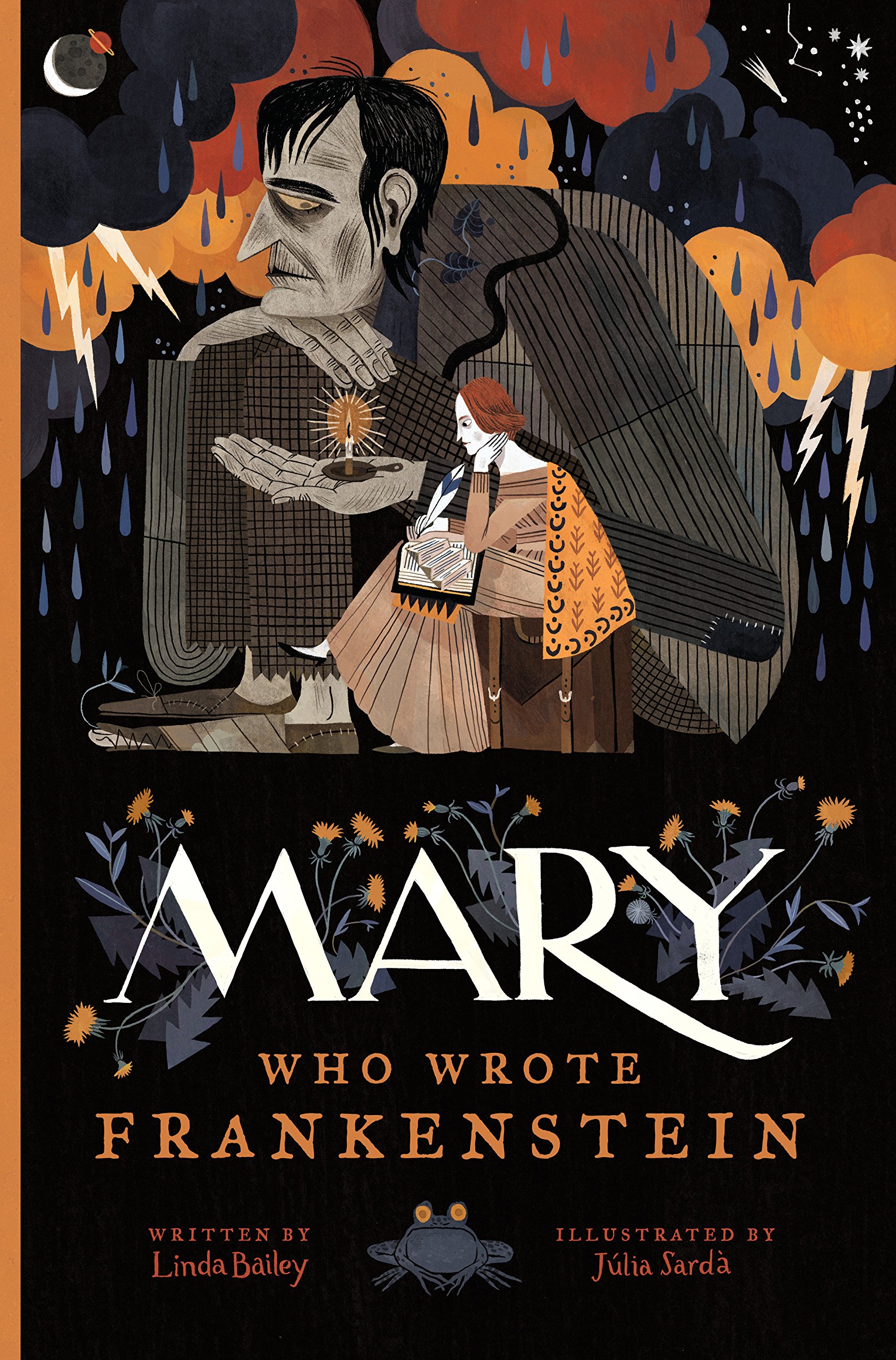 Mary, Who Wrote Frankenstein chronicles Mary Shelley's creative journey leading up to when she writes her legendary novel, Frankenstein.
The biography, written by Linda Bailey with illustrations by Júlia Sardà, focuses on Mary's creativity and how it leads her to the success of writing Frankenstein, rather than her complicated personal life. While the book touches on her relationships with her father, William Godwin, and husband, Percy Shelley, the reader mainly sees how the events in her life and her propensity for daydreaming ultimately leads to an important dream that she manifests into the scary story we know so well today. Bailey captures Mary's unique spirit as she answers the question, "How does a story begin?"
The Gothic-style illustrations that Sardà creates sets a wonderful tone for the story without appearing too dark. She uses a dark palette against a white background where the text lies, drawing the eye there first. While the darker colors may not immediately grab the reader's attention, the detailed and eccentric illustrations will and readers will find themselves taking time with the grandiose scenes and noticing images created from the smoke, clouds, and trees on the pages.
Intermediate readers will enjoy this short biography and may take Mary's writing journey as encouragement to literally dream big.