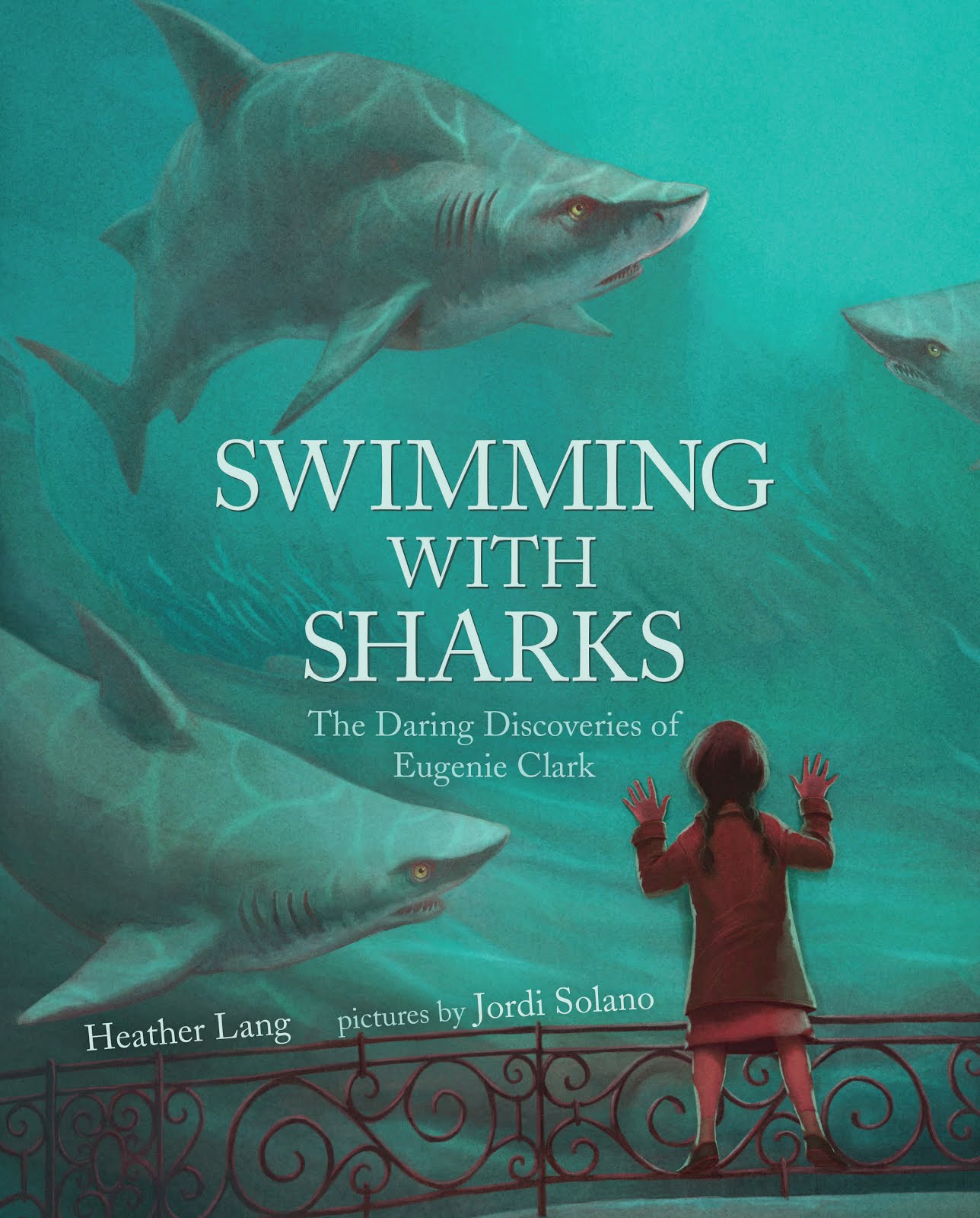 Eugenie Clark's lifelong scientific inquiry, full of passion and purpose, is beautifully shown in this story by Heather Lang. Eugenie, known as Genie, was one of the world's leading experts on sharks. She was fascinated by these huge fish and wanted to help other people understand that, "sharks are magnificent and misunderstood." The story begins with nine year old Genie and tracks her achievements, discoveries, and conservation work throughout her life. The text is complemented by painterly illustrations in mysterious dappled blues and greens by Jordi Solano that give a wonderful feeling of being underwater swimming with Eugenie as she swims with the sharks. Genie studied all kinds of sharks, "she swam with a dogfish shark, as small as a pencil, and a whale shark, as big as a bus." Readers will get a cool peek into mid-century scuba technology as they dive with Genie to the ocean floor. Swimming with Sharks is an inspiring book about keeping an open mind, following your dreams, and making a difference in the world. It would be a wonderful book to read to any ocean or science lover, but especially shark fans as well as anyone hoping to get over a fear of sharks!
We love helping people find books, movies, and more.
Tell us about your preferences, and our librarians will create a list of titles selected specifically for you.
Try Personal Book Recs