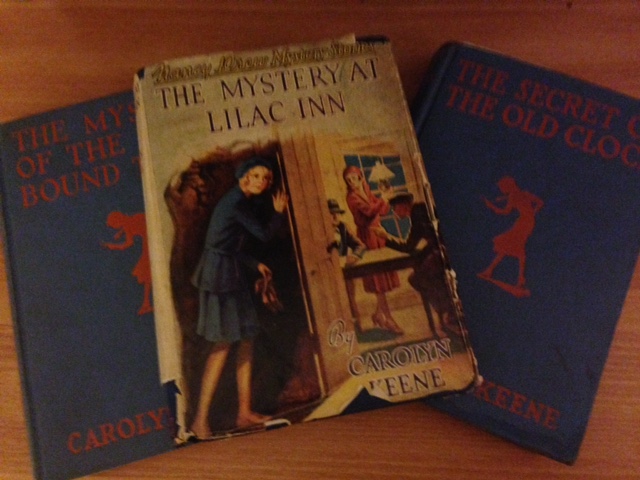 Did you read Nancy Drew mysteries as a kid? Or, let's be honest, do you still read them? When you think of reading Nancy Drew books, the image of yellow hardcover books might come to mind. You might even be thinking about the Nancy Drew books that were popular in the 1990s or even today. Yes, the Nancy Drew series has gone through a lot of makeovers throughout the years. But the Nancy Drew books that I read as a child (and now collect!) are the original books that were first published in 1930.
For those who are unaware of the history of the Nancy Drew series, it was created and published by Edward Stratemeyer. Stratemeyer published many popular children's books including the The Bobbsey Twins and The Hardy Boys. He wanted a series that detailed mysteries and adventures specifically for young girls. Stratemeyer employed a young writer, Mildred Wirt Benson, to ghostwrite the first three books in the series: The Secret of the Old Clock, The Hidden Staircase, and The Bungalow Mystery. They were published in blue, cloth books complete with glossy pictures and a colorful dust jacket. The success of the first three books led to even more books written by Mildred Wirt Benson and other ghostwriters. The series then went on to be altered, republished, and reimagined. However, the original 1930s books are sought after by Nancy Drew collectors.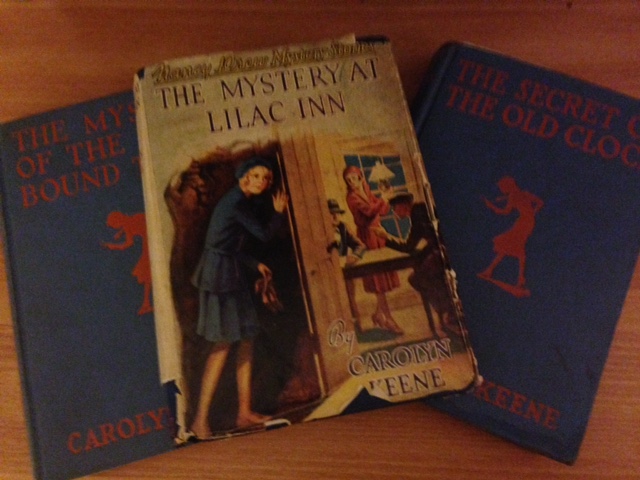 For a period of time, Applewood Books reprinted the very original Nancy Drew books, as well as The Hardy Boy Books and other series. This is when I became aware of the original Nancy Drew books. Since then I have collected them wherever I can find them. This might be at garage and estate sales, used book stores, and antique shops. The hunt for these vintage books feels almost like a mystery itself!
If you are interested in learning more about Nancy Drew, check out our catalog.
Share this post: