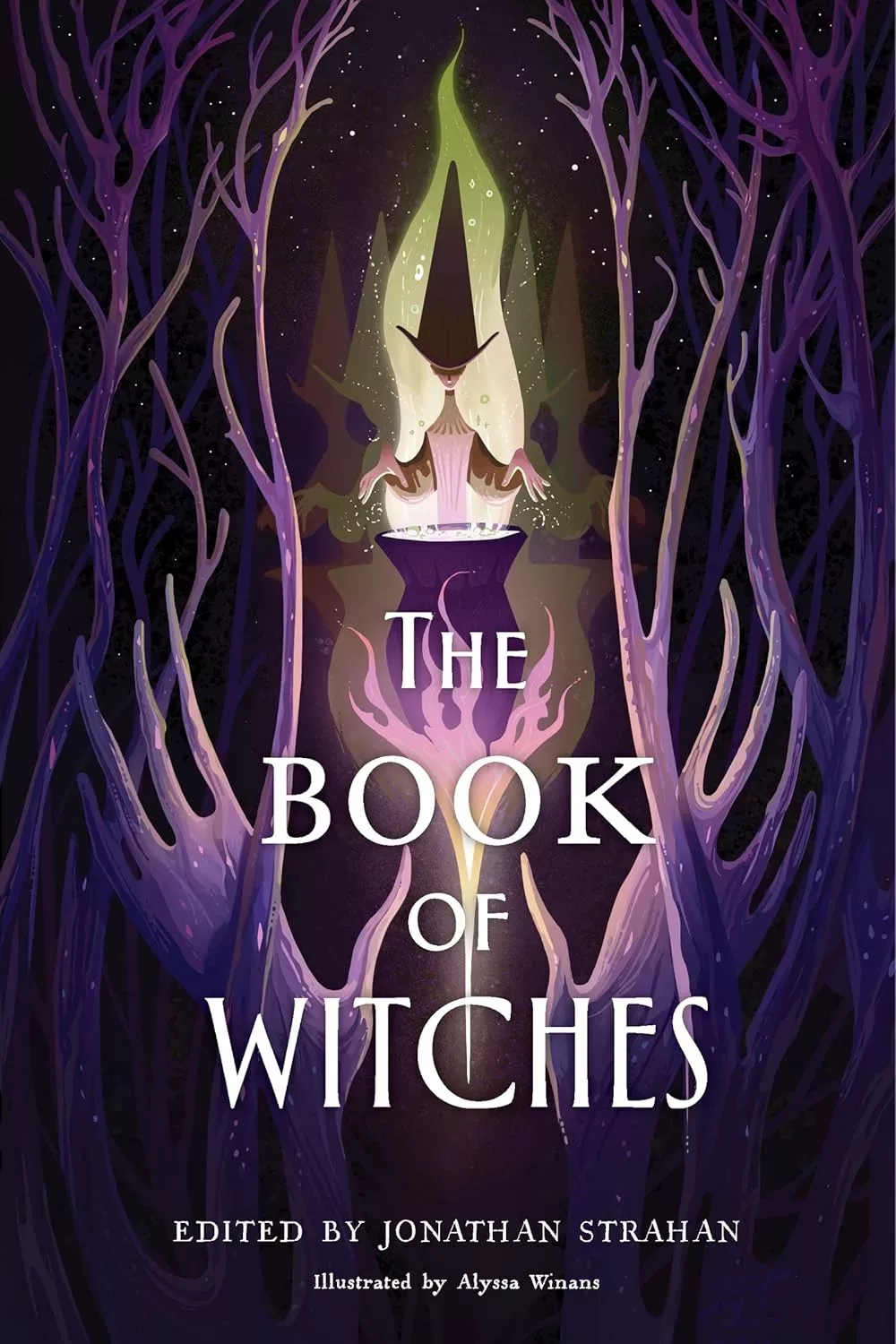 The Book of Witches, edited by Jonathan Strahan, is an anthology of stories focused on, as you have probably guessed, witches. Witches have long been a popular topic for novels and movies, especially in the fall as Halloween rolls around. Strahan's anthology came out in August 2023, just in time for spooky season. 
Anthologies have long been a favorite of mine because they're easy to dip in and out of and it's a great opportunity to discover new authors without having to commit to a lengthy novel. Strahan has pulled together an impressive collection of authors and stories/poems for this witchy endeavor. You're likely to spot a name or two that you recognize. 
One of the highlights of anthologies like The Book of Witches is that since it's focused on a subject instead of a style, you end up with a diverse collection of tales, including mysteries both straightforward and cozy, darker tales of vengeance and mayhem, and a fiendish tale of corporate sabotage in hell. As a fan of both mystery and horror in all its forms, "The Liar" by Darcie Little Badger and "The Unexpected Excursion of the Murder Mystery Writing Witches" by Garth Nix were two of my favorites from the collection. Another favorite, "Witchfires" by E. Lily Yu, is a timely story about the danger of mobs and the importance of protecting your family. "The Cost of Doing Business" by Emily Y. Teng is a humorous jaunt through an assembly line factory in hell and how one desperate witch decides to throw a wrench in the works. 
Looking for more witches? Check out The Once & Future Witches by Alix Harrow, Hour of the Witch by Christopher Bohjalian, Bait and Witch by Angela Sanders, Witchful Thinking by Celestine Martin, or Witchmark by C.L. Polk
Looking for more spooky or fantastical anthologies? Check out Heroic Hearts edited by Jim Butcher, Spirits Abroad by Zen Cho, The Book of Swords edited by Gardner Dozois, Echos: The Saga Anthology of Ghost Stories edited by Ellen Datlow, or Dark Stars: New Tales of Darkest Horror edited by John Taff. 
We love helping people find books, movies, and more.
Tell us about your preferences, and our librarians will create a list of titles selected specifically for you.