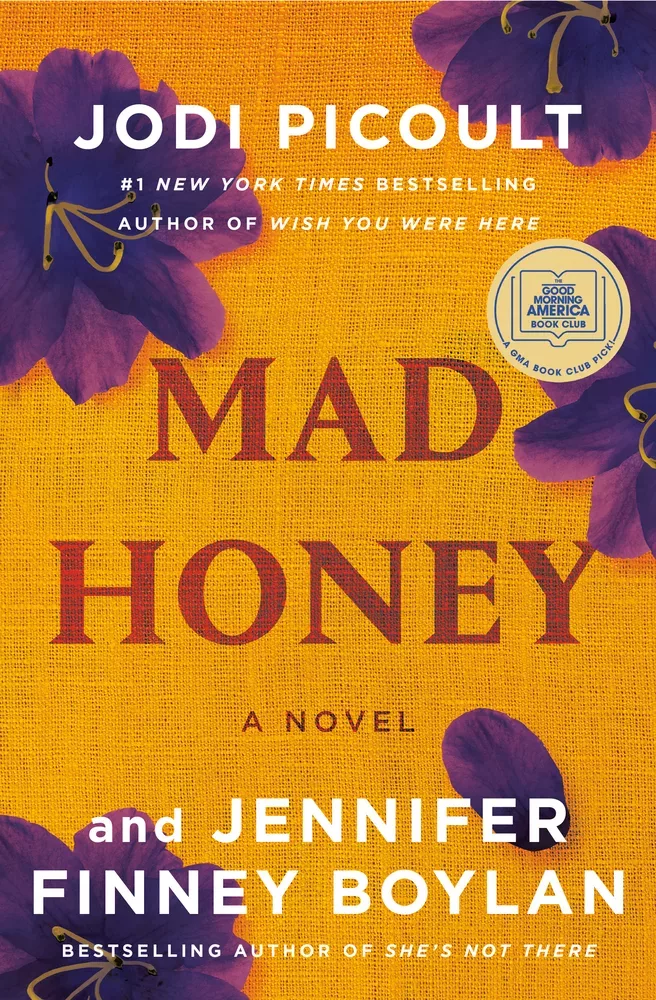 Mad Honey is a soul-stirring novel written by Jodi Picoult and Jennifer Finney Boylan.  This is one of those stories that stays with you long after you finish reading the book. It weaves together the lives of Olivia and Lily as they start their lives over to become the people they are meant to be.  This thriller and love story evokes a great deal of empathy as the reader journeys through the lives of the characters to learn about trust and the important things in life.   
As the story unfolds, the lives of Olivia and Lily cross when Lily falls for Asher, Olivia's son.   When Lily is found dead and Asher is a suspect, we see how the characters struggle with trust and search for the truth.  Throughout the novel,  we learn so much about the characters as well as the life of bees and how this parallel between the characters and the bees is woven throughout and ultimately foreshadows how the title is selected.   But nothing can prepare the reader for the twist at the end that is nearly impossible to predict.  
If you enjoyed the characters and plot of Jodi Picoult's Small Great Things, you are sure to love the book Mad Honey.  The twists and turns throughout the story do not disappoint.  The intriguing investigation of the book Homecoming by Kate Morton feels very much like that in Mad Honey and will have you on the edge of your seat. All of these novels are page-turners and guaranteed to keep you reading until the end when you find out how it all unfolds.
Mad Honey is going to be a TV series which will be produced by Canada's Thunderbird Entertainment. The date has yet to be announced but promises to be a must see.
We love helping people find books, movies, and more.
Tell us about your preferences, and our librarians will create a list of titles selected specifically for you.