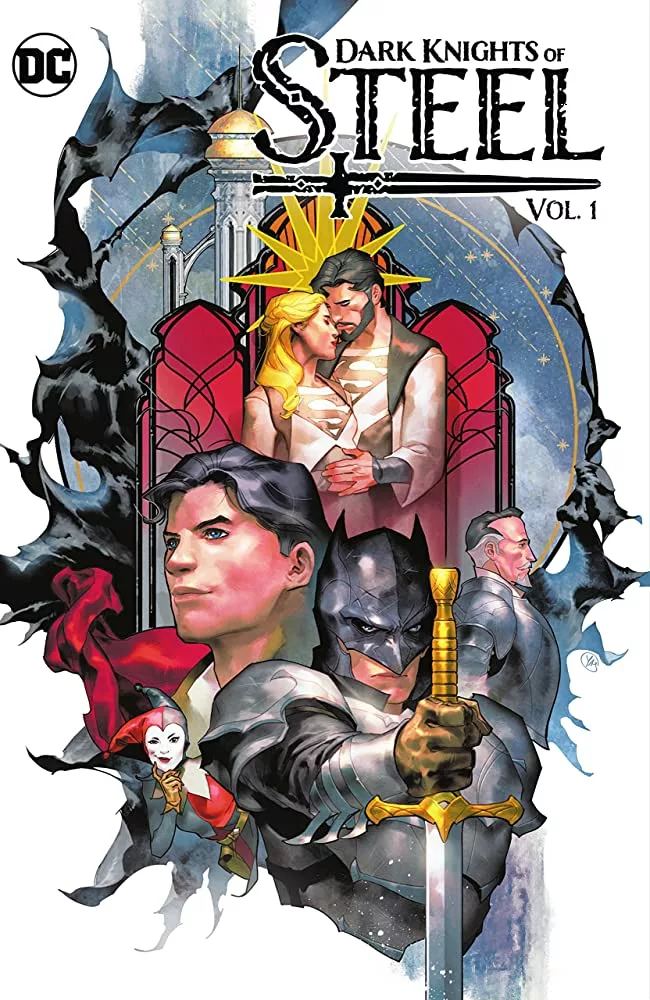 Swords! Sorcery! Superheroes! A brand-new DC Universe is born from writer Tom Taylor ( DCeased, Nightwing) and artist Yasmine Putri. An entire medieval world will be forever changed when a spaceship crash-lands from a doomed planet. Years later the El Kingdom reins and Jefferson Pierce, the head of the Kingdom of Storms sees their family as a threat and gathers allies to challenge them. Monarchs will die, kingdoms will rise, and what seemed like the end of the world for many…was only the beginning! An epic high-fantasy story set in a DC Universe where nothing is what it seems…
Dark Knights of Steel  presents a retelling of Superman that has Kal-El and his parents crash landing in a medieval kingdom instead of just Kal-El in modern day Kansas. We meet a variety of DC heroes and villains  in the story: Batman, Harley Quinn, Green Arrow, Wonder Woman, amongst many others. Tom Taylor's story subverts expectations for these known characters with different origins and motivations. Yasmine Putri's art is fantastic translating iconic DC characters over to a high-fantasy setting.
Dark Knights of Steel is a fun spin-off that will engage those familiar and unfamiliar with DC characters.
We love helping people find books, movies, and more.
Tell us about your preferences, and our librarians will create a list of titles selected specifically for you.