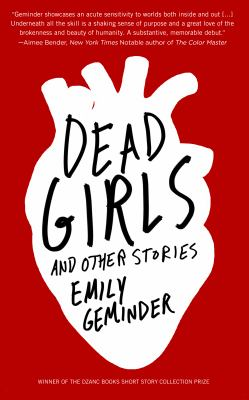 What do you get when you combine a wildly talented creative writer with curiosities about what happens to women when they become ghosts? The answer: Dead Girls and Other Stories.
Emily Geminder's debut work was the winner of the 2017 Dzanc Books Short Story Collection Prize.
Composed of nine short stories, Geminder takes readers on a journey around the world from Cambodia and India to the homeless streets of the West Coast. The stories follow a teenage runaway and her mute brother as they navigate homelessness, a group of ghost women who are convinced they were the same person in the living world, and the dead girls who are obsessed with finding answers to what went so horribly wrong before they died.
The story "Nausicaa" earned Geminder the 2015 Association of Writers and Writing Programs Award for creative non-fiction. This piece is unique in that it ties in the famous story of "Ulysses". Her background as a journalist and understanding of history shapes the storytelling in this fact-based writing.
Bringing a sensitive and rather delicate approach to a heavy subject, Geminder artistically captures the anxieties we all have about death. From various perspectives in the afterlife and beyond, this collection is haunting.
For fans of author E.E. Holmes and Lovely, Dark, Deep: Stories by Joyce Carol Oates
We love helping people find books, movies, and more.
Tell us about your preferences, and our librarians will create a list of titles selected specifically for you.