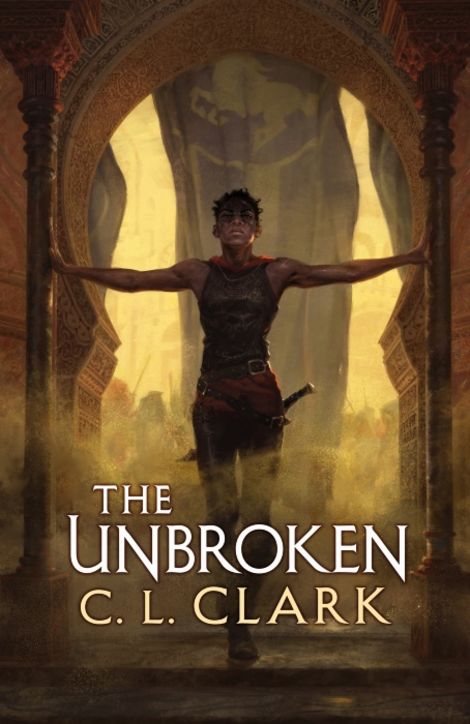 Touraine was kidnapped as a child by the Balladaire Empire and forced to become a soldier. Now, years later, she and her company are returning to her homeland Qazal to help quash a rebellion. Touraine will be forced to choose between her heritage and the Empire she now calls home.
Luca is heir to the Balladaire throne has been sent to Qazal to bring the colony back in line and crush the rebellion. Doing so is her only chance to win back her throne from her uncle.
When a false murder accusation destroys Touraine's future with the Balladairan army, Luca recruits her to serve as a spy to infiltrate the rebel leaders. As the two women grow closer personally, they will each have to decide where their true loyalty rests.
A brutal and unflinching epic military fantasy, but one filled with hope and redemption as well. While the story is a fast moving and action packed adventure, it's the characters that will pull you in and keep you turning pages. Touraine's struggle to figure out who she is and what she wants, Luca's reckoning with the costs of what her empire has done, and the unwavering spirit of the rebel leaders will leave you eager for the next book in the series.
Recommended for fans of Naomi Novik's Temeraire novels, Jim Butcher's Codex Alera series, or Robin Hobb's Soldier Son trilogy.
We love helping people find books, movies, and more.
Tell us about your preferences, and our librarians will create a list of titles selected specifically for you.