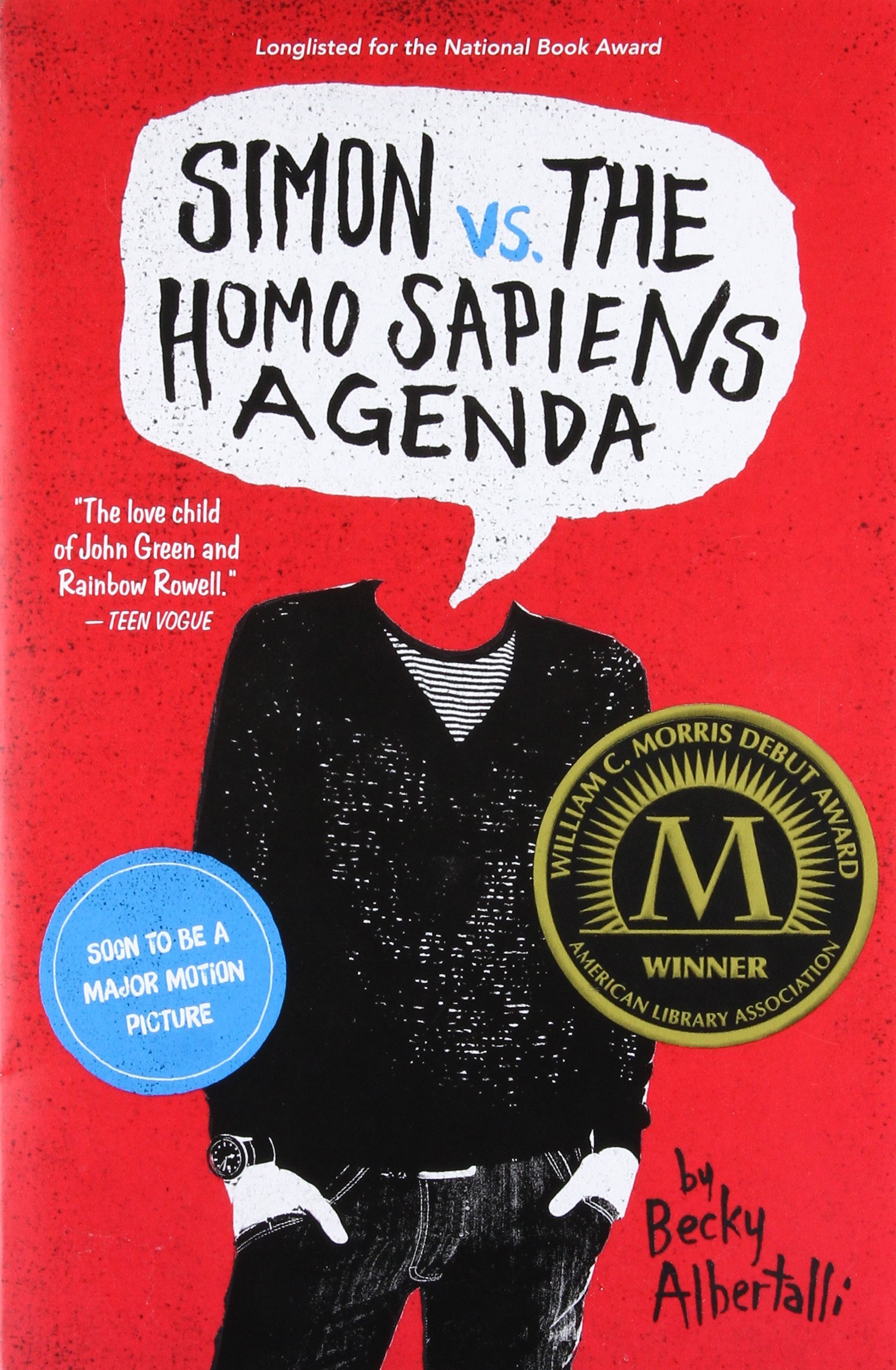 Simon is in love, there is one small catch, he doesn't know who he is in love with. Simon met Blue on their school's Tumblr, and soon the two start emailing, and they quickly become smitten with each other. However, they have been using screen names, and they don't know who each other really is.  To make matters more complicated, Martin sees Simon's email to Blue, and threatens to out him at school if he doesn't help Martin win the heart of Abby, one of Simon's good friends. Simon and Blue talk about different struggles that they have, what it is like to be in the closet, as well as coming out to parents and friends, and different struggles they have.
This books is a fun quick read, while remaining highly relevant. Everyone struggles with the idea of announcing who they are to the world, and how they will be accepted. Becky Albertalli highlights this idea by having Simon ask, why is straight the default? Why do only gay people have to come out? The book moves at a quick pace, keeping readers engaged. The characters in the book are likeable, distinct, and diverse. While this book is relatable to all teens, there is adult language scattered throughout as well as some hate speech, which makes it a better fit for high school readers.
This is the first in the Simonverse series which also includes: The Upside of Unrequited, Leah on the Offbeat. It's also the inspiration for the Hulu series "Love, Victor."
We love helping people find books, movies, and more.
Tell us about your preferences, and our librarians will create a list of titles selected specifically for you.