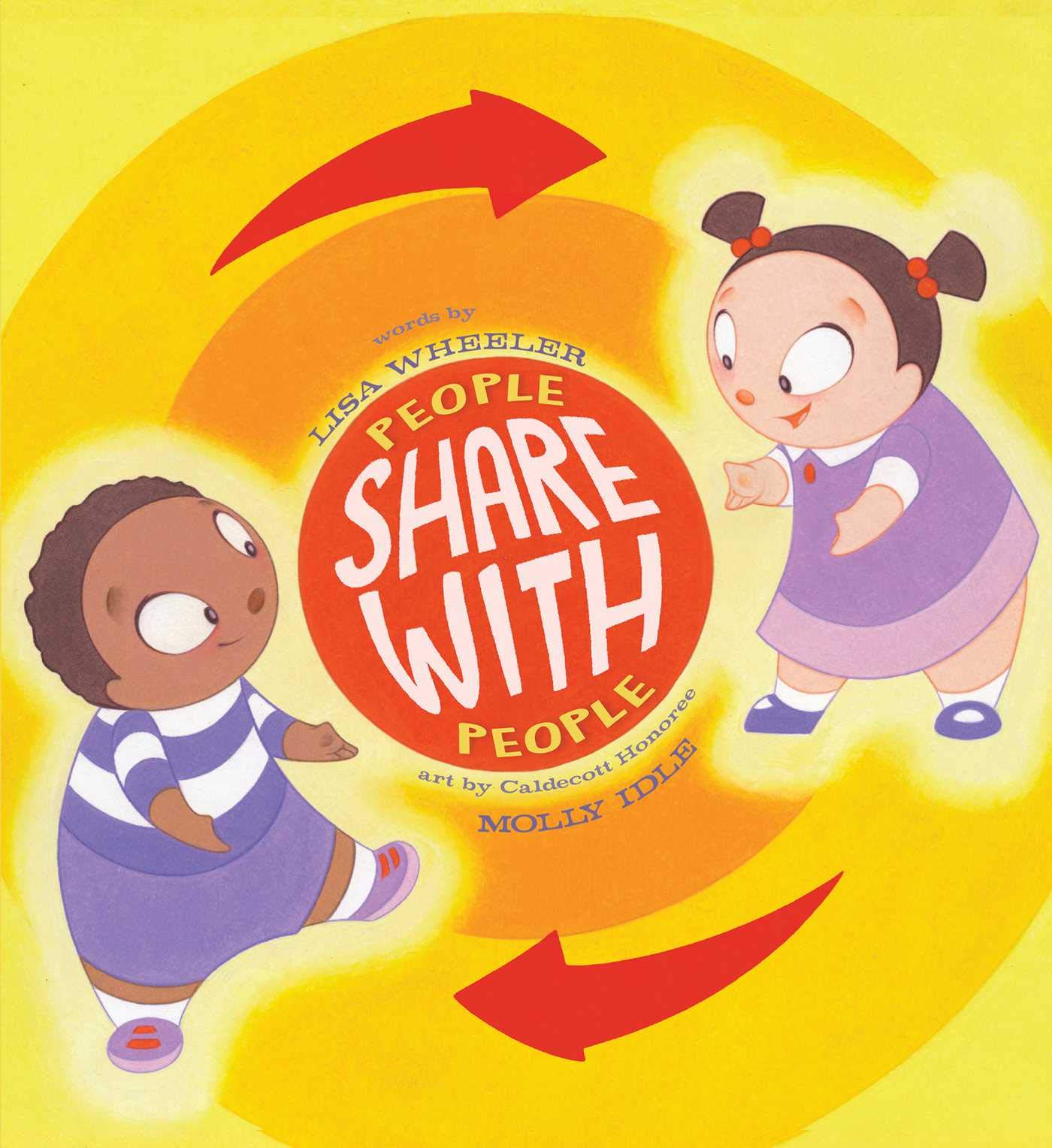 Author Lisa Wheeler and illustrator Molly Idle address one of the building blocks of friendship in their new book, People Share with People. Using a lyrical rhyme scheme filled with humor, Wheeler offers readers some practical advice to make sharing easier. Sharing challenges us to remain polite, communicate, and cooperate; while remembering we share larger things like love, respect and time.
Like its predecessor, People Don't Bite People, this book offers instruction in a positive and playful manner. The text and illustrations help caregivers introduce a new social skill to young readers, the concept of sharing.  Molly Idle's distinct illustrative style highlights the action by using an ombre effect that draws the reader's eye. Idle softens conflicts of sharing with whimsical details; for instance a sullen young pirate, who is refusing to share is paired with an inquisitive green parrot that peaks around his shoulder. This touch of whimsy also stakes the sting out of the text, "don't hoard or hide your loot, quit the gruff and share your stuff." Important words are capitalized creating emphasis, adding humor, or prompting reflection. Readers will enjoy the humor as they ponder what it takes to share big and small things.
We love helping people find books, movies, and more.
Tell us about your preferences, and our librarians will create a list of titles selected specifically for you.