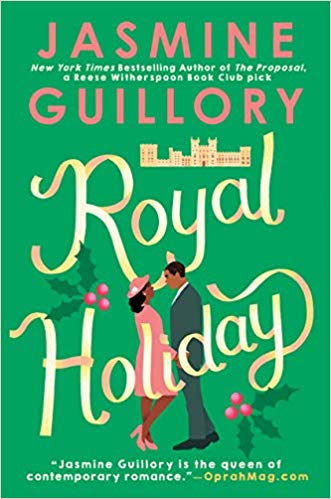 Vivian Forest, a single mother with a busy career in social work, has the chance of a lifetime – a trip overseas to the Sandringham Estate in England with her daughter, Maddie. How could she think of refusing such an offer?
While Maddie is busy working as the clothing stylist for the Duchess in residence for all the upcoming Christmas festivities, Vivian is just relaxing, enjoying the "royal" treatment in one of the cottages on the Estate.
Vivian encounters a friendly gentleman in the estate kitchens at breakfast who is the Queen's personal secretary, Malcolm Hudson. Sensing a mutual attraction, she agrees to a tour of the grounds with him that same day. The first "outing" leads to others (they shy away from the "date" label) as they find they enjoy lively banter and exchange of ideas.
Despite his important duties, Malcolm carves out time away from the Queen and shows Vivian the fun side of English living – private tours of a museum, a peek at the Crown Jewels, and dinner at a Nigerian restaurant.  But each of them is dealing with personal issues that may destroy their new relationship.
Malcolm, unsure about continuing his future in his present occupation and coping with the challenges of raising a teenage nephew, starts to distance himself from Vivian by being reserved in all his conversations. Unaware of Malcolm's growing discontent, Vivian is second-guessing her own future back in Los Angeles and starts to feel that Malcolm is hiding something. Even if they can each uncover what is troubling them, could this accidental meeting offer the chance for love for both these busy career minded people, who live oceans apart?
Jasmine Guillory has crafted a fun romance for two people who never thought they would fall in love again.
We love helping people find books, movies, and more.
Tell us about your preferences, and our librarians will create a list of titles selected specifically for you.