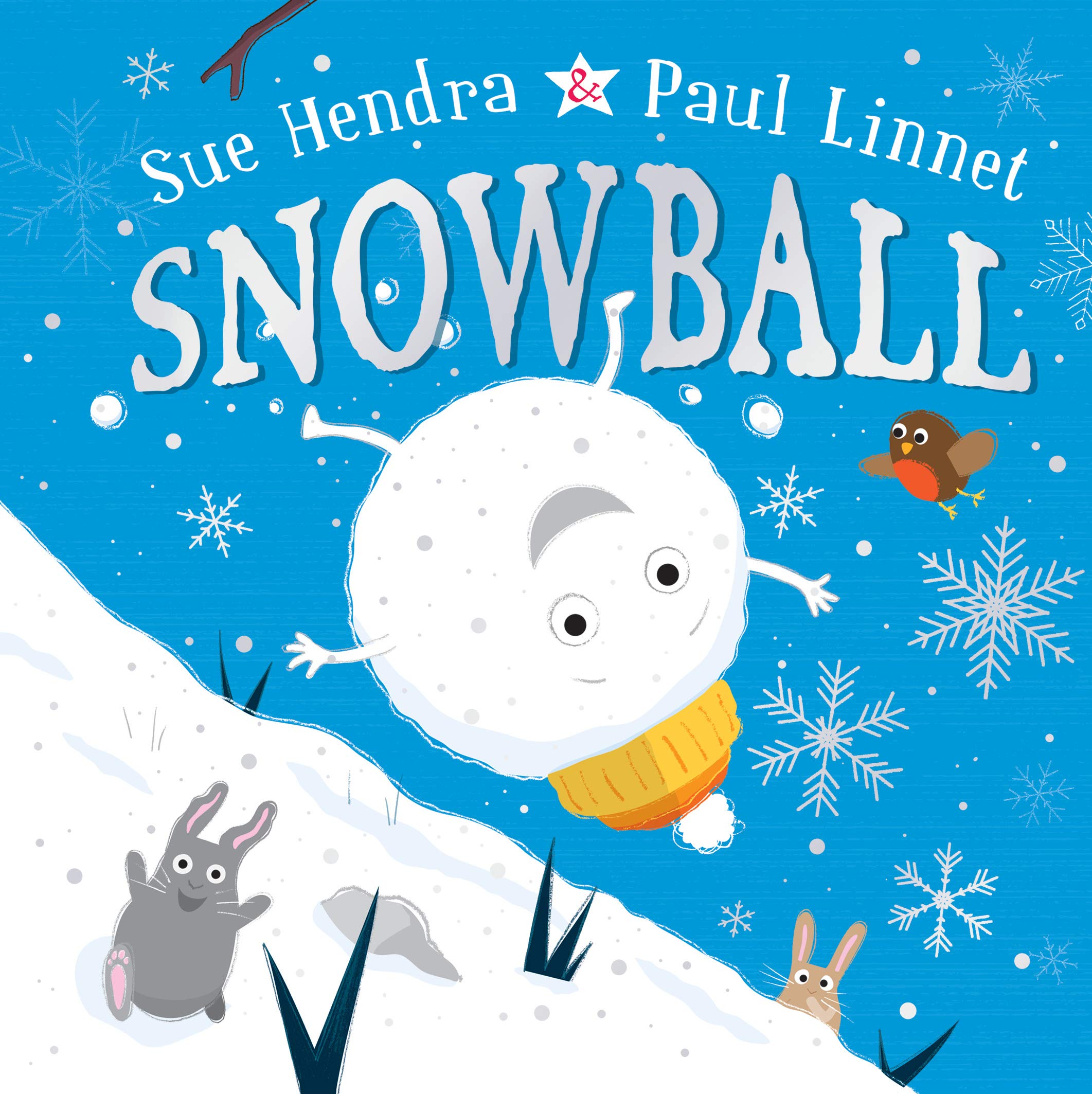 A smiling little snowball stands at the top of a hill looking down upon a town. Thinking that a visit to town would be fun, he decides to take a walk down the hill. After tripping on a twig, he takes a tumble, growing bigger and bigger as he rolls. At first he picks up fairly small items, such as stick arms, a pebble nose, and a sheep for a hat. As he grows wider, the snowball picks up more and more, gathering dogs, people, and eventually rolling through the zoo! The snowball's accident turns into a humorous, grand adventure and concludes with a crash, and finally a heartwarming surprise.
The whole story is told in rhyme, making for an engaging read aloud. The cartoonish illustrations add to the humor of the story. We can clearly see the emotion of surprise on the little snowball's face as he rolls down the hill. Young children are also introduced to the concept that snowballs do indeed grow larger as they roll along. Although this is a board book and therefore appropriate for children three and under, older children and even adults will laugh at the snowball's adventure and be touched by the happy ending.
We love helping people find books, movies, and more.
Tell us about your preferences, and our librarians will create a list of titles selected specifically for you.