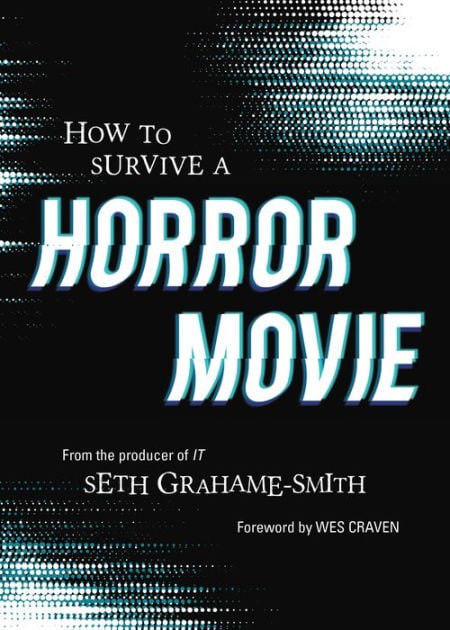 Critically acclaimed horror author and film-maker Seth Grahame-Smith brings us his new edition of How to Survive a Horror Movie: All the Skills to Dodge the Kills. Perfect for the spooky season, or any time for some horror hounds, this book presents a chapter-by-chapter look at what to do if you find yourself in the "Terrorverse", or a reality we may find ourselves in which mirrors that of a horror movie. Wes Craven, director of Nightmare on Elm Street and other horror film classics, gives an excellent foreword to the book and provides an inside look on his philosophies on the horror genre. Chris King also peppers this edition with fun illustrations that make it a perfect book for your coffee table this Halloween.
Written in a serious but over-the-top tone, readers will visit classic horror film tropes and get more than a few laughs along the way. Each chapter delves into a subgenre of horror and makes call-backs to your favorite films as they go into detail about how to survive the situation as if you were in one. For instance, Grahame-Smith provides a devilishly good guide about how to survive any situation involving Satan or the occult in "Chapter 666: The Satanic 'Versus'" where he makes rib-jabs aplenty at aficionados of films like Children of the Corn or House of the Devil. If you find yourself in the "Terrorverse", make sure to check out this guide and have a few laughs this Halloween season. Just remember to heed the words of a harbinger of evil if you ever come across one.
We love helping people find books, movies, and more.
Tell us about your preferences, and our librarians will create a list of titles selected specifically for you.