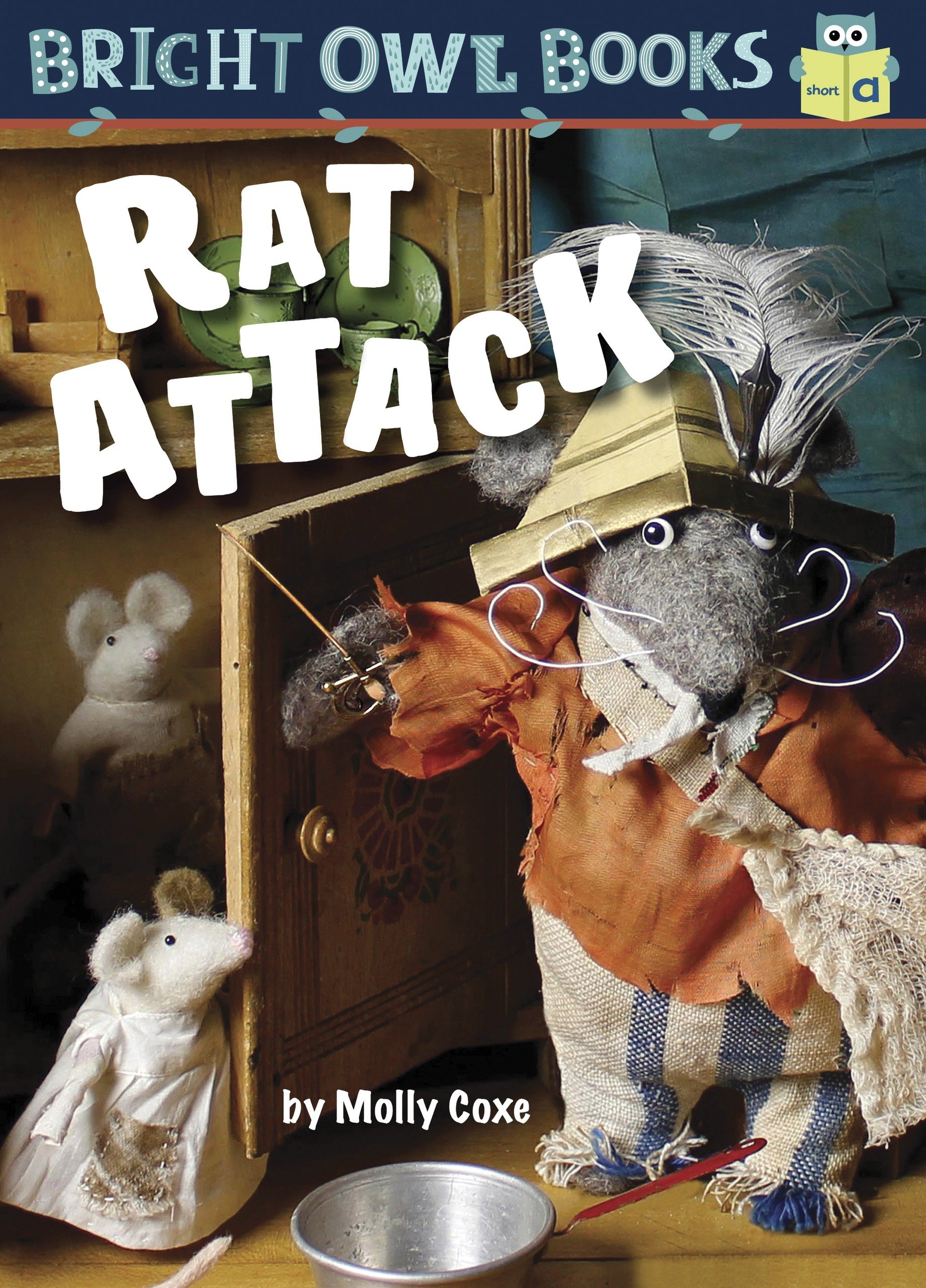 Gram is making jam for Ann, Fran, and Stan, but she better beware. Nat the Rat likes jam too! Nat, Pat, and Matt appear in various disguises in an attempt to steal the jam. The mice must make a clever plan to try to save their jam from the sneaky rats.
In Rat Attack, the focus is on the short 'a' sound. Repetition of words and sounds gives the new reader confidence. The book tells an engaging story in only about 100 words. The adorable felt figures are set in scenes that support the text, but also offer opportunities for discussion and perhaps even inspiration for the reader to fashion their own stuffed animals to tell a story. At the end of the book are two bonus questions, or 'story starters', that offer a springboard for discussion and for further imaginative story telling. Simple stories, a focus on phonics, and whimsical photographs of felt animals in miniature dioramas combine to make the new Bright Owl Books series a great fit for beginning readers.
Also available now are four other adventures, each featuring a different short vowel sound. Watch for more stories from Bright Owl Books coming soon, featuring the long vowel sounds!
We love helping people find books, movies, and more.
Tell us about your preferences, and our librarians will create a list of titles selected specifically for you.