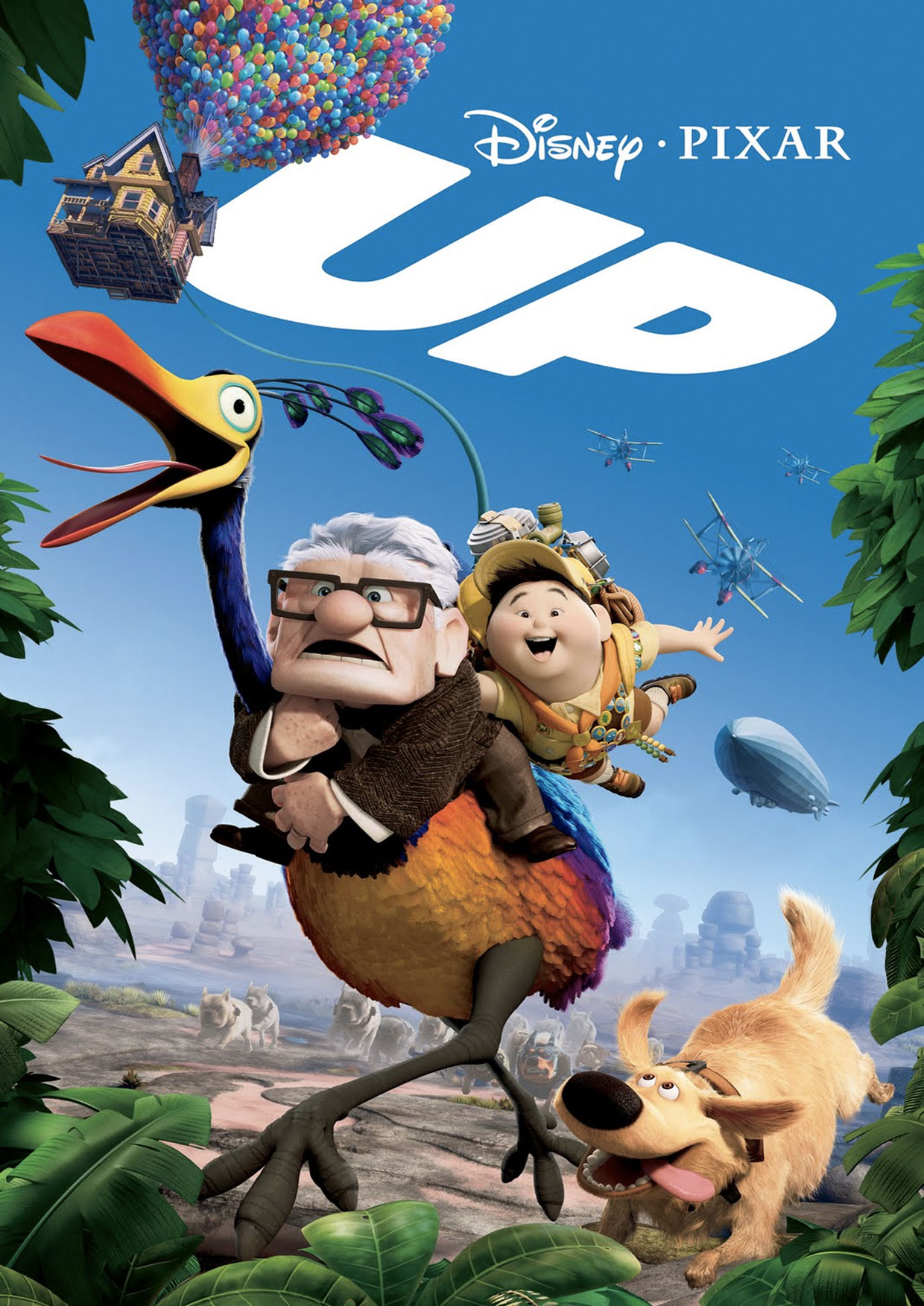 Carl and his late wife Ellie met as children, and together dreamt of moving to Paradise Falls.  After the courts order Carl to move into a retirement community and give up the home he and Ellie made together, Carl concocts a plan to finally get to Paradise Falls.  But when he leaves, Carl inadvertently brings along a stowaway Wilderness Explorer, Russell.  Together, the two must survive the dangers of both journey and destination while learning what's really important in life.
Up is an adorable, emotional collaboration between Disney and Pixar with appeal for viewers of any and all ages.  Kids will love the whimsical flight Carl orchestrates and the talking dogs he and Russell meet, while adults will appreciate Carl's nostalgia for the life he and his wife had made, and his reluctance to let go.  The movie opens with a montage of Carl's life with Ellie that is both heartwarming and heart-wrenching, and allows us to like Carl despite his curmudgeonly ways.  Once the dramatic journey begins, the story is silly, offbeat, and action-packed.  Carl is a spunky old fart, and his flaws make him a complex character to whom we can all relate.  Russell is a bit of a bumbler, providing much of the comedic relief in the movie, but he's also a sympathetic character with perhaps more courage than sense.  The movie's climax does portray some minor violence, but it is neither graphic nor excessive.  With a feel-good ending that's sure to leave most viewers full of warm fuzzies, Up is bound to resonate with your family, no matter its size or the ages within it.
We love helping people find books, movies, and more.
Tell us about your preferences, and our librarians will create a list of titles selected specifically for you.