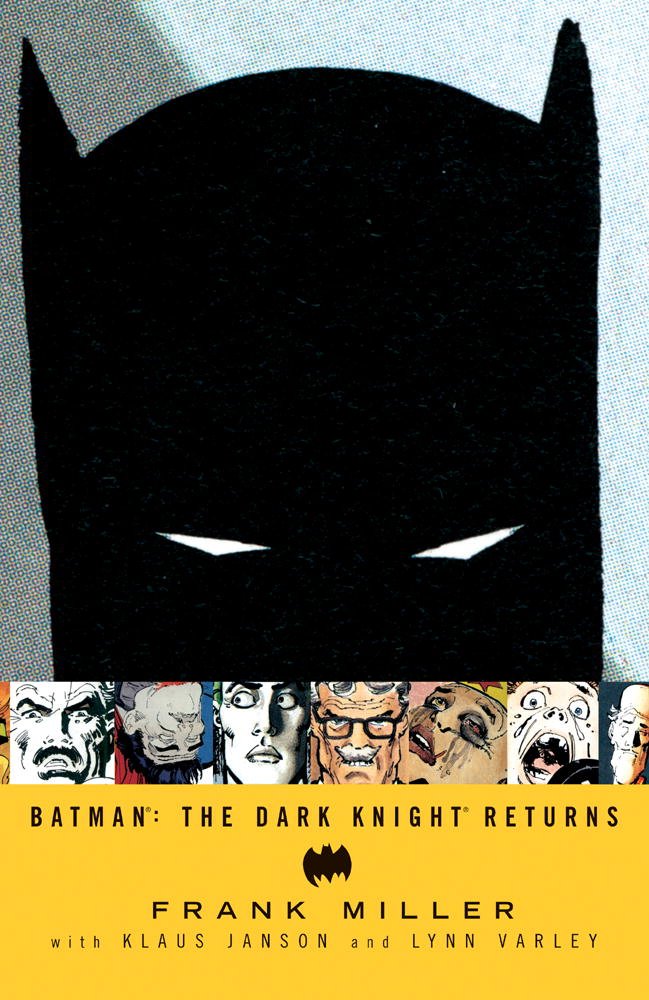 Falling prey once again to the DC comics bug after seeing Wonder Woman, I picked up Batman: The Dark Knight Returns. Opening with a Bruce Wayne seemingly at the end of his days, the death of Robin years before at the hands of The Joker has rendered him numb. He's an older man now, retired from his life as Batman. Wine bottles suggestively litter Wayne Mansion in alcoholic disarray and all is not well in Gotham. Suddenly, Bruce plans to put on the suit one final time to fight back. The question lies in whether or not Batman is doing this to continue his lifelong quest against crime or to chase the death he so longs for as a washed up man with the darkest of pasts.
Frank Miller's Dark Knight is a Batman that rose from the ashes of Adam West's comedic take. The spiritual basis for Christopher Nolan's Dark Knight, this Bruce Wayne is a suicidal alcoholic. His grief for all that he's lost has stricken him numb and his body is failing him in ways he has never known in the past. Miller's panels assault the reader with chaos and blood, grit and concrete, sewers and gas. Bright and energetic, the talking heads of Gotham City's news stations successfully convey the unfolding drama of the city, also serving as a critique of the public's addiction to tragedy-as-entertainment. The city becomes real and is made even more so with drab coloring by the master Lynn Varley who turns a once comic-book setting into a world that looks much like our own in a cartoon style.
To reiterate, Frank Miller's Batman is not for kids, but for those with stout hearts. Kids that discovered Batman in the 60's grew up and once hardened by life, The Dark Knight took the comic world by storm. This was the adult Batman that we all needed. If you like gritty superhero stories like Hellboy, Sin City or Watchmen, this book's for you. It's also the perfect time to read Frank Miller's classic, but lesser sequel The Dark Knight Strikes Again and its prequel The Dark Knight: The Last Crusade, all written by Frank Miller. Miller's The Dark Knight III: The Master Race is being published in trade hardcover in September.
We love helping people find books, movies, and more.
Tell us about your preferences, and our librarians will create a list of titles selected specifically for you.