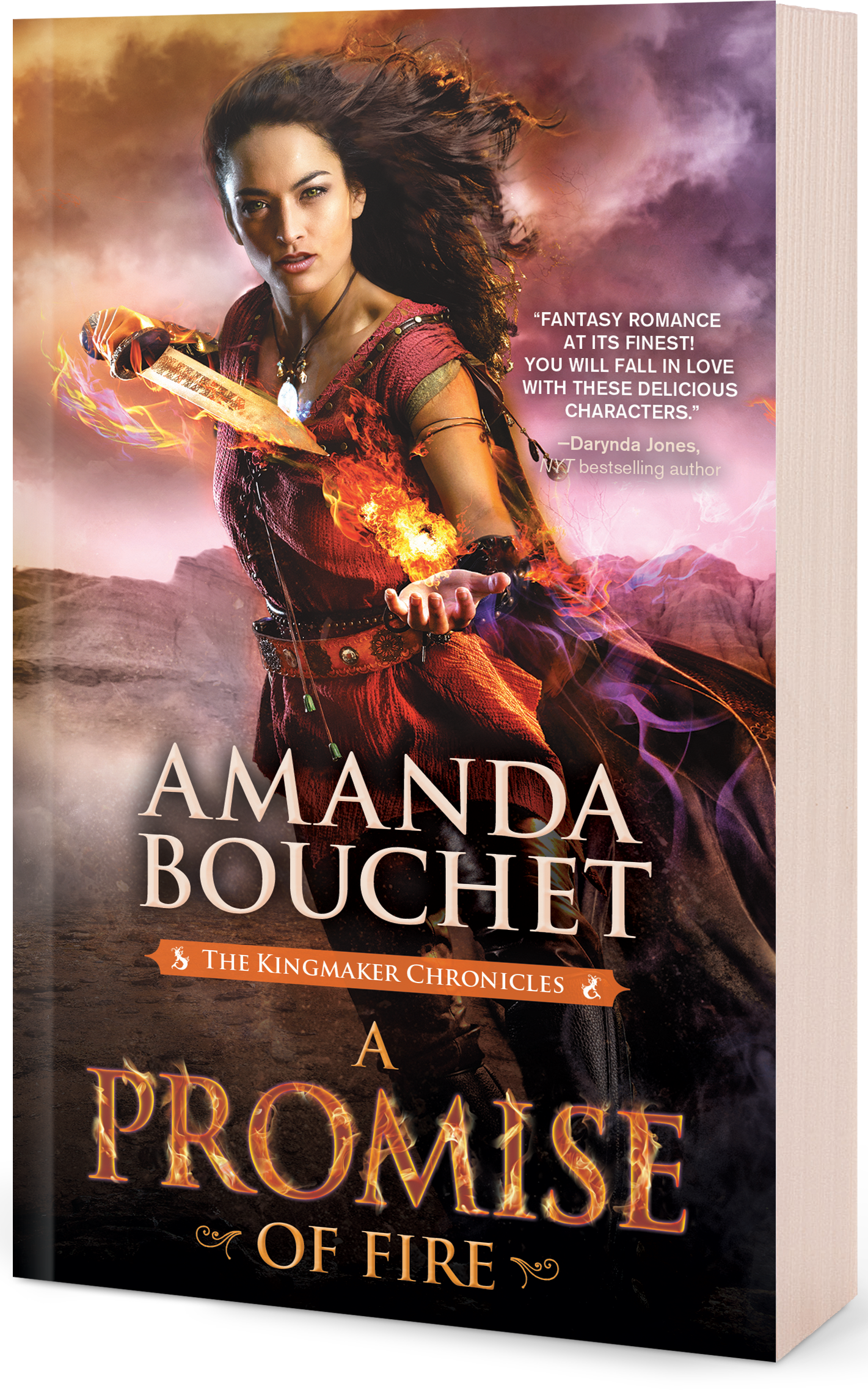 "Cats don't cry," Cat tells herself constantly. The oracle is done with crying. She's escaped a terrible life and has started a new one in the circus. War is brewing, territories changing hands more often than coins, but why should she care? She's done with all that – or so she thinks. A warlord comes to the circus and is immediately drawn to her and the powers she possesses, powers she's fought so hard to keep hidden, but it seems he can sense. Beta Sinta demands that she come with him to serve his new empire… or he will kill her friends in the circus. She goes with, but not quietly. What follows is a journey full of danger, hilarity, and passion budding reluctantly (on one side, at least) between Cat and Beta Sinta. Does he really want to protect her, or does he just want her power to serve his own ends?
This fantasy romance that doesn't sacrifice one genre in favor of the other. The world and political powers within are carefully crafted, even if it does fall back disappointingly on ancient Greek mythology as the land's religion and source of Cat's power. Cat is a heroine that is especially tough and witty, and the banter between her, Beta Sinta, and the rest of the party, is often laugh-out-loud hilarious. The action never stops, but it's also got some heart-wrenching moments. The romance, however, may feel forced, rushed, and way too Stockholm Syndrome-y to fans of fantasy more than romance. Overall a solid first book in a trilogy by a new author.
We love helping people find books, movies, and more.
Tell us about your preferences, and our librarians will create a list of titles selected specifically for you.