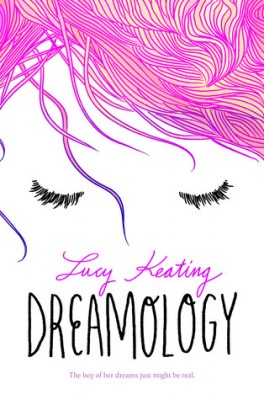 Every night since Alice was a child, she has dreamt of the same boy: Max. Every night they would visit international museums, eat clouds made of sugar, and dance under the stars together. When Alice moves from New York to Boston, she runs, literally, into the boy of her dreams at her new private school. As Alice gets to know Max in real life, she learns that she was not the only person dreaming impossibilities. As they try to figure out why their unconscious minds seem meant for eachother, they have to face a reality that is quite different. A reality that includes Max's girlfriend.
Dreamology puts a brainy twist on traditional teen romance, and will make readers dream in the same cotton candy way Alice does. The protagonist's voice is genuine and poised: "It surprises me, how a small gesture can feel so very big. How sometimes you don't realize the nervousness or sadness you were holding deep inside until the touch of someone you love lets it all out of you, like your entire body is exhaling."
This novel also touches lightly on some heavy family issues, including maternal abandonment and the death of a family member. While these issues are not the focus, they help ground the characters in reality and give readers a small break from the romance. A plus for young readers is that there is no cursing, sexual content, or violence in this teen read. It is just plain sweet. Ultimately, Dreamology is perfect for fans of young love and whimsical adventure.
We love helping people find books, movies, and more.
Tell us about your preferences, and our librarians will create a list of titles selected specifically for you.