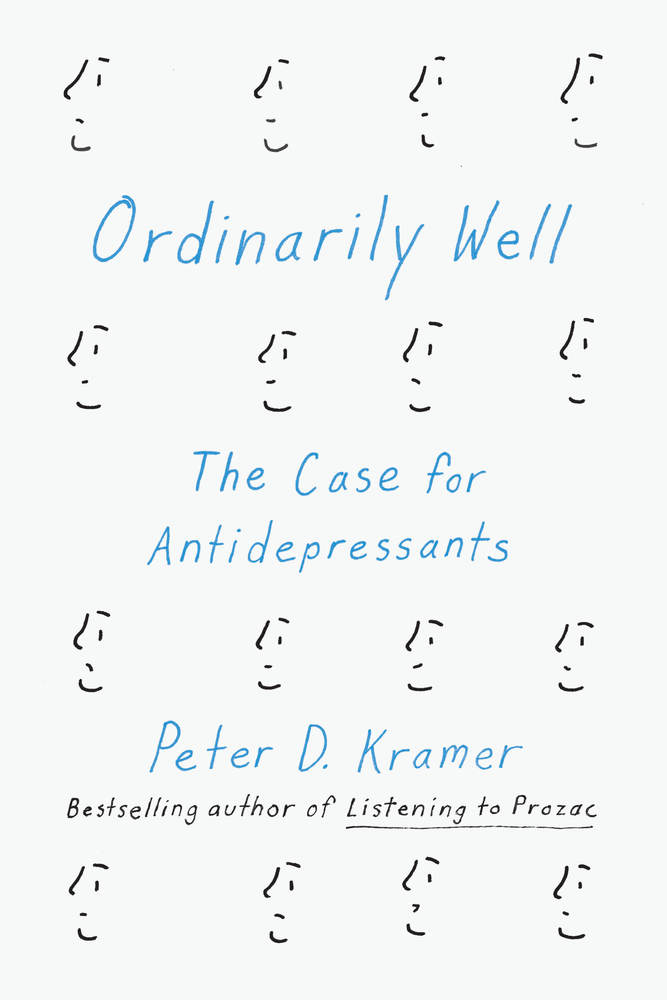 Are antidepressants important, lifesaving drugs or nothing more than puffed up placebos? Popular sentiment seems to have swung towards the latter view, especially for what might be classified as "mild" depression. If you're curious to dig into the science behind this question, Ordinarily Well provides a methodical, accessible defense of antidepressants by a doctor with decades of experience in both psychotherapy and prescribing. Alternating between chapters examining scientific studies on antidepressants and anecdotes from clinical practice, the book itself embodies Kramer's philosophy: to blend the wisdom of the clinician's experience treating patients with careful attention to relevant research.
Kramer has a knack for breaking down the complexities of research design and analysis to show how medical trials can illuminate as well as potentially distort the impression of a treatment's usefulness. From the anatomy of placebo effects to methods for trial recruitment, these lessons in scientific literacy are widely applicable beyond psychiatry—and truly fascinating. You might find yourself sharing tidbits about differential dropout and additivity at the dinner table. Nerd.
Check this one out for a behind-the-scenes glimpse at how medical science is made.
We love helping people find books, movies, and more.
Tell us about your preferences, and our librarians will create a list of titles selected specifically for you.