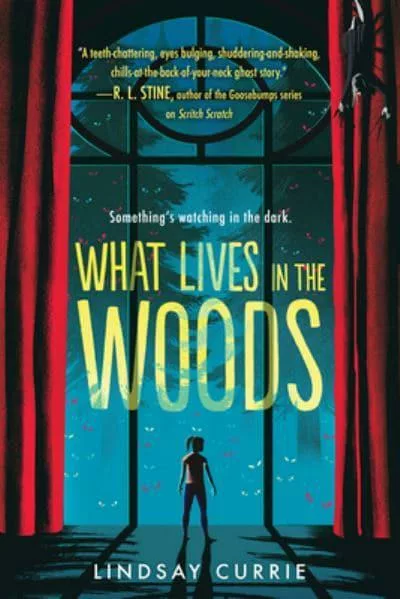 Twelve year old Ginny and her older brother Leo are not pleased to be spending a whole month of summer vacation with their parents deep in the Saugatuck woods at Woodmoor Manor. Their dad is a historical restoration expert attempting to bring the old mansion back to life to expand his business and build his reputation. Ginny, a fan of mystery writer Agatha Christie, begins experiencing unexplained and ghostly phenomena from her first moments on the property. She meets local boy Will in town and learns more about the rumors that frighten residents away from Woodmoor Manor. Using mystery solving skills, Ginny, Will, and Leo set out to discover the reason for the mysterious and spooky shadows, ticking sounds, exploding lightbulbs, and creepy moving mannequin. As the home's history comes to light, the three decide to attempt to free the mansion from its paranormal occupants.
Friendship, family, bravery, and empathy all come to play in this spine-chilling story. The author has created a strong female protagonist in Ginny. The interactions she has with her older brother and her brand new friend make her very relatable to the middle grade reader. While the story has frightening moments, it does come to a neat and tidy conclusion. What Lives in the Woods is an engaging story for the tween reader who likes scary stories and solving mysteries.
We love helping people find books, movies, and more.
Tell us about your preferences, and our librarians will create a list of titles selected specifically for you.