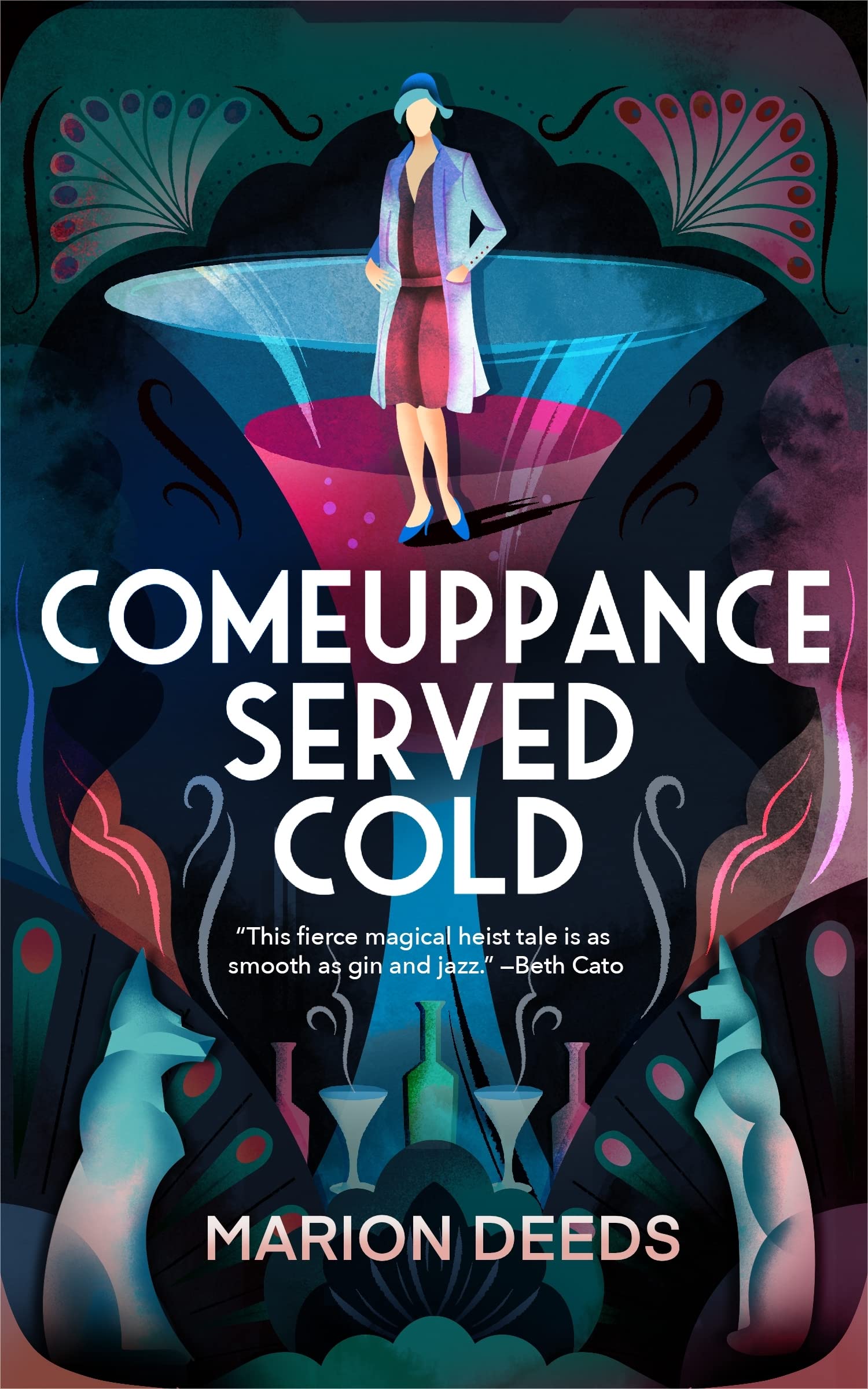 Set in 1929 in an alternate Seattle filled with magic, violence, and deceit, Comeuppance Served Cold mixes gaslamp fantasy with a noir caper to create a fast-moving novella with a satisfying conclusion. 
Dolly White, at first glance, appears to be a reliable, steady, and sober woman. The ideal companion to bring Ambrose Earnshaw's trouble making drunkard of a daughter, Fiona, to heel. Dolly, intent on infiltrating the Earnshaw vault, is more than happy to take on the job to gain access to the household. 
Across town, Violet Soloman, owner of the local speakeasy, is torn between her longing for vengeance against the vigilance committee, led by Earnshaw, that murdered her husband and her desire to keep her shape-shifting brother, Phillipe, safe. 
When Violet and Dolly discover they have a common enemy in Ambrose Earnshaw, they realize it may be possible to bring down Earnshaw and his predatory son, Francis, while also successfully snatching the prized treasure from his vault. 
While the novella opens with Dolly walking away from her successful heist, Deed's use of a non-linear back and forth timeline in the rest of the story keeps the reader hooked. As Dolly's plots and machinations are slowly revealed, the reader also learns more and more about the rot at the heart of the Earnshaw family. Perfect for fans of gaslamp fantasy who enjoy a little mystery and especially for readers who enjoy watching villains get their just desserts. 
We love helping people find books, movies, and more.
Tell us about your preferences, and our librarians will create a list of titles selected specifically for you.