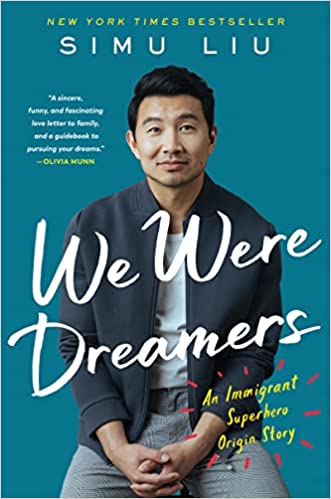 This is the story of how a Chinese born, Canadian raised man became a superhero.
Simu Liu was born in 1989 in Harbin, China to two intellectual and educated parents. Raised by his grandparents while his mom and dad relocated to Canada to continue to add to their academic achievements, Simu grew up with a different view of what a parent-child relationship should look like. When he eventually joined his parents in Canada at the tender age of 4, not only was he in another country, but in what felt to him like an entirely new family.
We know him today as Shang-Chi, the Marvel Cinematic Universe's master of martial arts and the first Asian superhero to star in a feature film.
An accomplishment that great did not happen overnight. Actually, it came after many failures both personally and professionally. With the weight of his parents' successful careers on his shoulders, Simu spent his adolescence trying to be the perfect son until one day he decided enough was enough.
From university talent show winner to Abercrombie model to accountant to internationally recognized actor, Simu went on quite the journey, and he's not done yet. His story is not one of the faults of strict parents, but one of the accomplishments of an immigrant family and what it means to persevere.
Like many families out there, generational differences can create tension in relationships, especially when the societal expectations of what it means to be an immigrant settle in. This is a story for the young people who want to break out of the norms, for the adults who have not taken a chance on their passions, and for all the dreamers who need that extra motivation to reach for the stars.
We love helping people find books, movies, and more.
Tell us about your preferences, and our librarians will create a list of titles selected specifically for you.