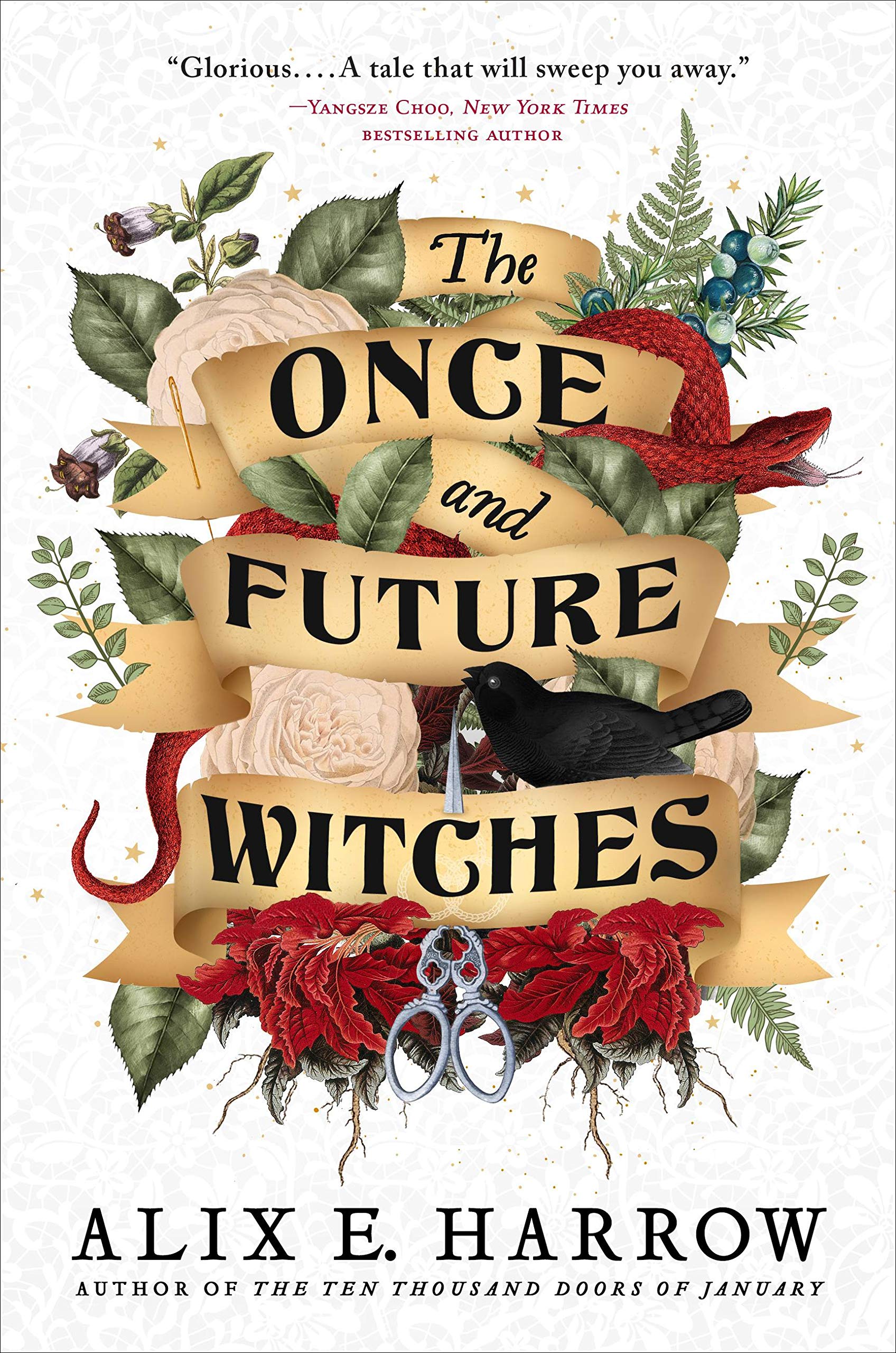 James Juniper, Agnes Amaranth, and Beatrice Belladonna Eastwood thought they would never be parted. But that was then and this is now. Their bond has been irrevocably broken and now each sister must do what is necessary to trudge on. For Agnes, that means putting her head down and keeping everyone at arm's length for fear of a spark of connection. Beatrice buries her past life and her thoughts in books at her job as a librarian, and Juniper is left to fend for herself for a lonely few years with her good-for-nothing father before she flees.
Certainly, neither of the sisters expect to be standing staring at each other after an unexpected witching event in the town square of New Salem—one which plops all of them straight into the crosshairs of magic and mayhem. Despite years of frayed familial ties due to misunderstandings and anger, now Juniper, Agnes, and Beatrice have no choice but to rely on each other as they are pulled into an intricate web including suffragists, bringing magic back to the world of women, and a wily enemy that follows their every move, determined they don't succeed.
This was a thoroughly enjoyable read. While the middle lagged a bit, the anticipated showdown at the end was gratifying, and still managed to throw a couple of curveballs. The excerpts of folklore at the beginning of each chapter foreshadow what will happen, which was a nice treat as a reader. Besides folklore, history, and magic, this book includes real-world issues which are still being tackled today; the willpower of women, the love of family and friends, and realizing one's potential. When a diverse group of people comes together who are fed up with the ways of the world and refuse to be silent, they are a force to be reckoned with. Sprinkled with humor and romance, it's a great book to add to the to-be-read pile.
"One witch you can laugh at. Three you can burn. But what do you do with a hundred?"
We love helping people find books, movies, and more.
Tell us about your preferences, and our librarians will create a list of titles selected specifically for you.