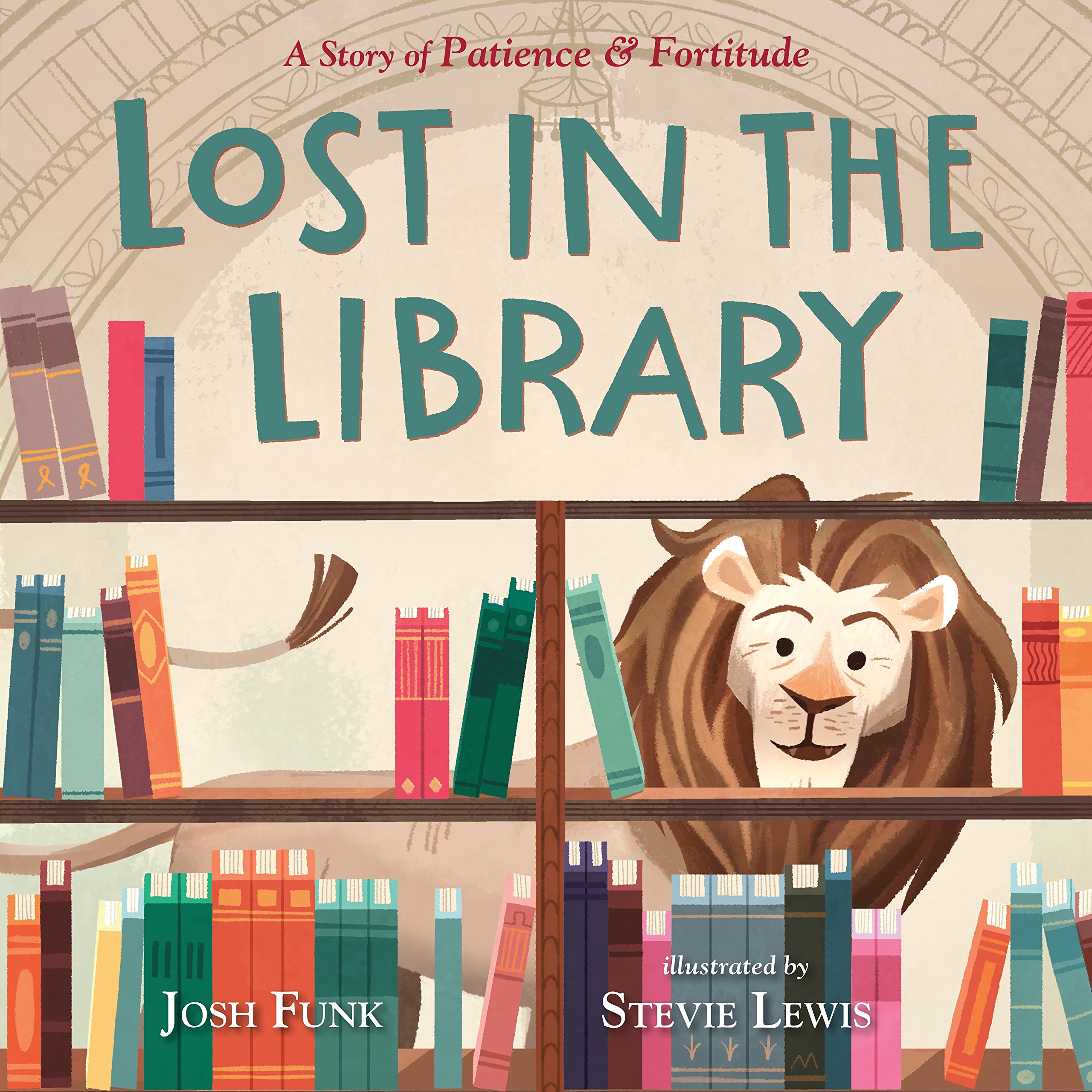 Fortitude and Patience are the stone lions sitting outside the New York City Public Library, silently watching and guarding the building. They come to life every night to talk to each other. One night, Fortitude awoke to find that Patience was missing. He didn't know where his friend had gone! Fortitude ventured into the Library and looked everywhere. As he walked through the Library and made new friends, he spoke to them of Patience, his missing friend. After a while, Fortitude found him! Why had he left his post?
This book full of beautiful illustrations brings to life Patience and Fortitude, the lions that guard the New York City Public Library. It opens a word of imagination for young readers, and fills readers with a sense of wonderment. The rhymes throughout the story give the book an easy-to-follow pace, both for young readers practicing their skills, and for reading aloud. The adorable illustrations add to the book and make it easy to follow along with the story, along with giving readers a glimpse into the Library. The heartfelt ending makes this a book readers will want to reread again and again. 
We love helping people find books, movies, and more.
Tell us about your preferences, and our librarians will create a list of titles selected specifically for you.