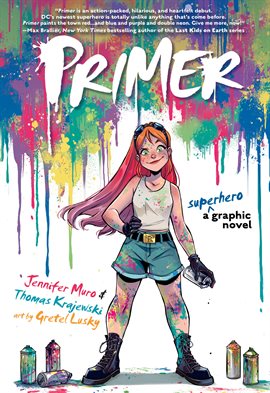 Ashley Rayburn feels different. What are you supposed to do with a boatload of creativity and nowhere to put it? With her birth father in prison and her frequent moves from foster home to foster home, she's never really had the opportunity to be herself. That is until moving in with her new foster parents. Could a new best friend, loving family, and a colorful secret be the makings of a super hero? When Ashley stumbles across a top secret project brought home by her geneticist foster mom, she soon discovers that she can become the hero she has always wanted to be.
This graphic novel tackles tougher issues like the difficulties of the foster care system, and the ever changing definition of family. There is diversity in the characters with room for further development in coming books. This book will certainly color any middle grade reader excited for this new series.
We love helping people find books, movies, and more.
Tell us about your preferences, and our librarians will create a list of titles selected specifically for you.