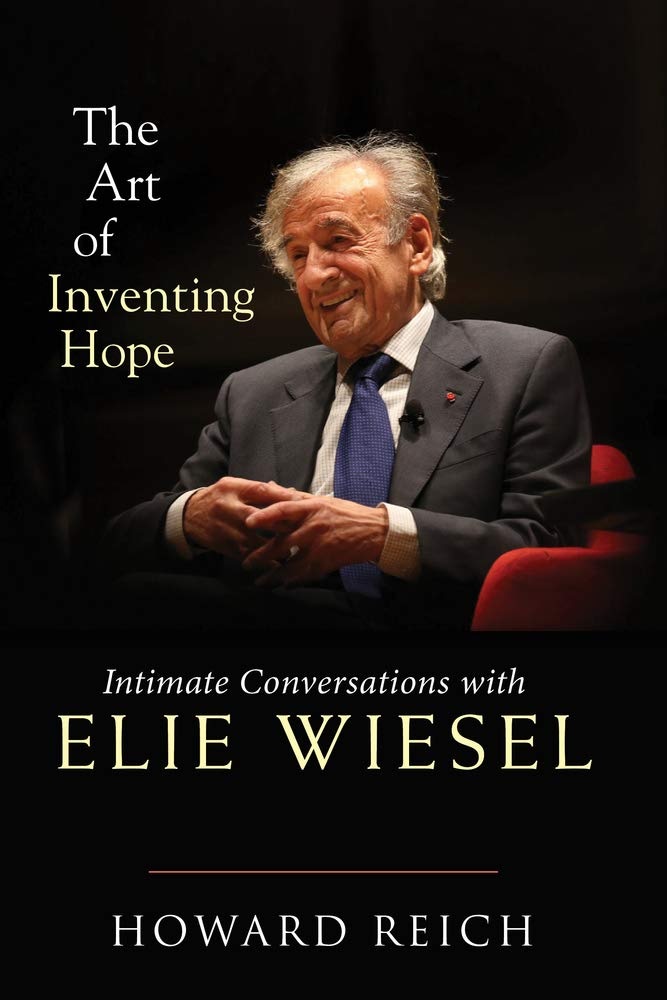 Howard Reich, the son of two Holocaust survivors and a journalist for the Chicago Tribune, was assigned by the paper in 2012 to interview one of the world's most well-known Holocaust survivors, author, Elie Wiesel. Howard's own father and Elie were both liberated from the Buchenwald death camp on April 11, 1945. However, Howard rarely spoke to either of his parents about their lives during the Holocaust, so after the on-stage interview, he still had more questions. For the next four years, up until Elie's death in 2016, the two men built up a friendship that saw them bridge the gap of generations to try and understand the Holocaust and how it shaped the lives of survivors and their families.
In The Art of Inventing Hope, Howard beautifully shares with us his interviews with Elie, and in doing so, shares Elie's own thoughts and insights into his own writings, his life during and after the Holocaust, his beliefs about life, and even what he thinks about the future and the role that hope plays in it. There were so many questions that Howard never got to ask his parents, and you can see throughout this book that he is finally able to get some answers. The conversations are woven together exceptionally and in a way for readers to gain an understanding of the Holocaust and its impact on current and future generations.
Check out a WPL interview with author Howard Reich here.
We love helping people find books, movies, and more.
Tell us about your preferences, and our librarians will create a list of titles selected specifically for you.