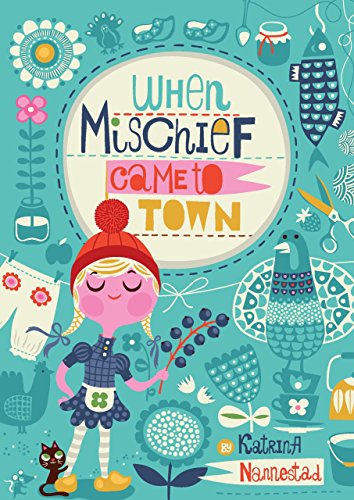 Fans of Pippi Longstocking and Anne of Green Gables will adore the story of 10-year-old Inge Marie Jensen; a spunky, recently orphaned girl who arrives at a dreary Danish island town in the early 1900's to live with her grandmother. As if grief and loneliness weren't enough, half of her hair was eaten off by a goat while she slept on the voyage. The misery continues when she meets her harsh, stern grandmother, who will not hesitate to slap the poor girl. Inge Marie will not feel sorry for herself, and despite the desolate beginning, her determination, resilience, and tendency towards mischief begins to bring a brightness and levity to the town that has been missing for far too long.
While the initial sternness of the grandmother may make some readers uncomfortable, we quickly see the deep love that emerges and grows over the course of the story between grandmother and granddaughter. In the end, this book provides an uplifting illustration of the grief process, love, friendship, and the need for a bit of mischief and levity in life. This book would make a great family read aloud for spirited girls and boys alike.
We love helping people find books, movies, and more.
Tell us about your preferences, and our librarians will create a list of titles selected specifically for you.