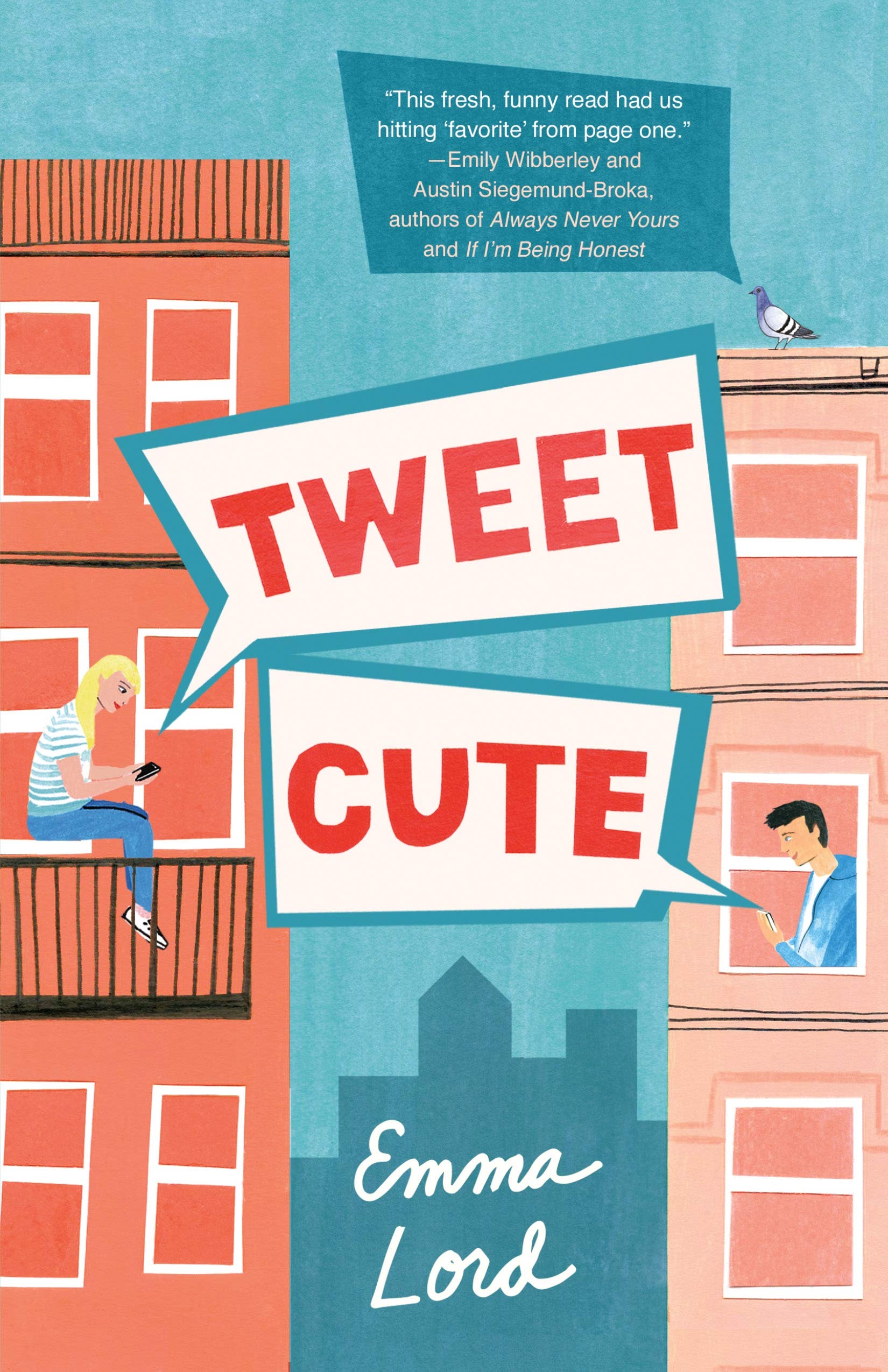 A true modern-day romance! Pepper and Jack are two teenagers who go to the same school. Pepper is preoccupied with her college applications, swim team, homework, and helping with her mom's Big League Burger fast food Twitter account. The only fun thing she has time for is baking for her shared food blog, and talking to Wolf on Weazel, an anonymous chat app used by students from her school.
Jack is more laid back, accustomed to taking a back seat to his identical twin brother. He helps at his family's locally owned cafe, Girl Cheesing, and occasionally handles their (mostly ignored) social media accounts. He's also secretly the developer of Weazel, and spends his days talking to Bluebird. When he sees Big League Burger's new grilled cheese, which looks exactly like their own recipe, he shares an angry tweet. By the end of the day, Girl Cheesing and Big League Burger are in a full-on Twitter feud, and their followers are eating it up. When Pepper and Jack find out they are each behind the other Twitter accounts, things only get more interesting. And will they ever find out who Wolf and Bluebird are? 
This book is full of pop-culture references, making it relatable, nerdy, and hilarious. It is told in both Pepper's and Jack's point of view, making it easier for the reader to follow along and understand what is happening behind the scenes. Lord does a fantastic job of giving each main character a distinct voice and leaving the reader wanting more of both Pepper and Jack. Filled with humor and drama, we follow along as they become friends and slowly realize they have stronger feelings for each other than before.  While this is a teen book, it would be enjoyable for most audiences, although there is some explicit language that may be offensive to sensitive readers. This is truly a book for someone in need of a lighthearted romantic comedy. 
We love helping people find books, movies, and more.
Tell us about your preferences, and our librarians will create a list of titles selected specifically for you.