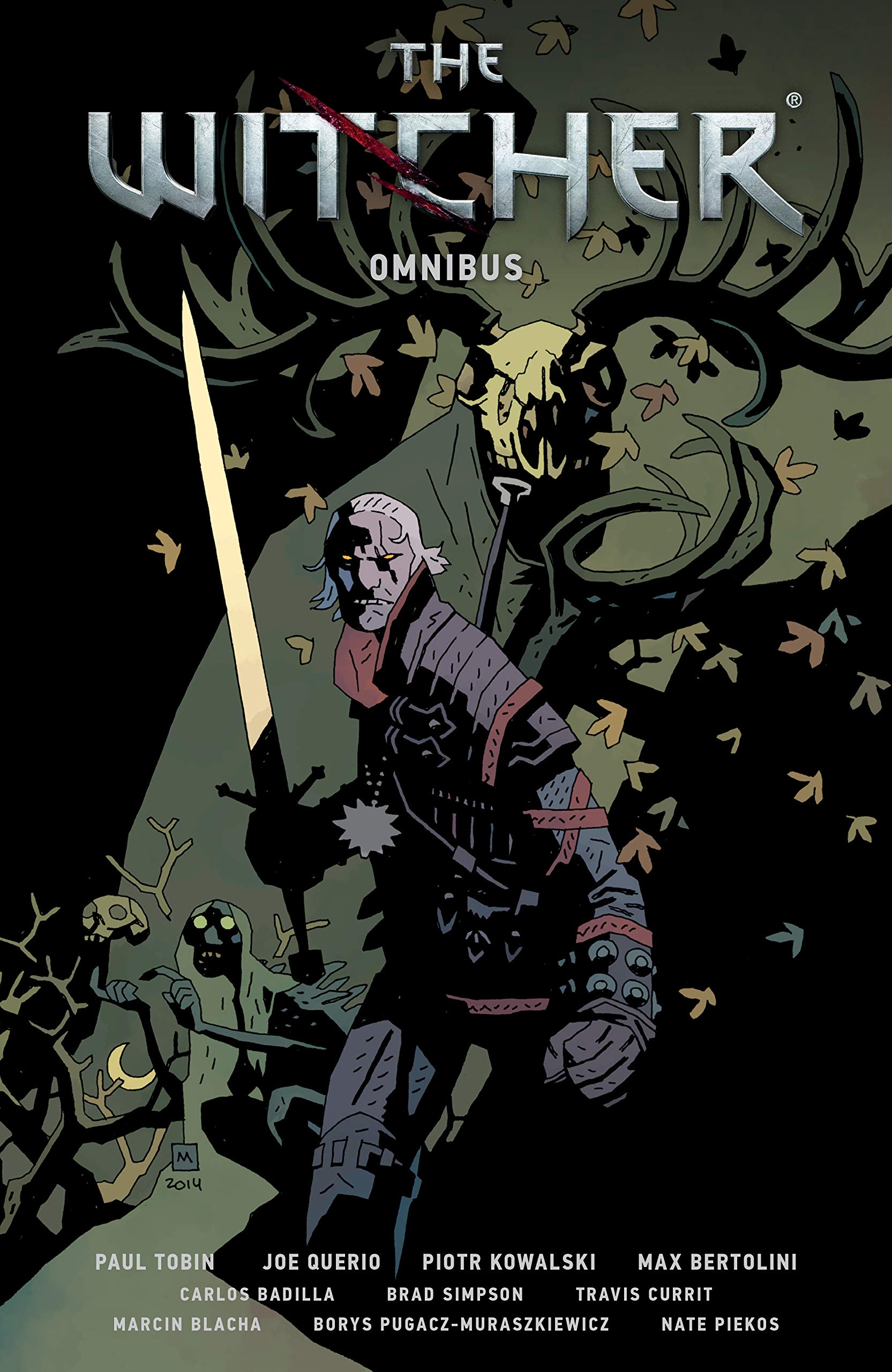 The Witcher Omnibus is an anthology of graphic novels by Paul Tobin following Geralt, a Witcher for hire and a seasoned bounty hunter of monsters. His business is monsters, but more often than not, humans are the worst of his problems. In Tobin's first story, Geralt meets a hunter on the road who tells him a story of his late wife who was attacked by vampires and continues to stalk him night after night as one of their undead brood. Following, Geralt's next adventure finds him on a ship, serving as an escort. What he finds out about what the crew has done will test his morals and question what the difference really is between human and monster. Three other adventures follow, some of which may be familiar to those who have played, watched, or read Witcher content before.
Just in time for a rekindled following of The Witcher franchise, Tobin's The Witcher Omnibus gives a good glimpse into Geralt's world, made famous by the tremendous success of 2015's video game adaptation The Witcher 3: Wild Hunt. Released in December, the web series on Netflix has ushered world-wide attention, mostly adapting Andrzej Sapkowski's original Polish book series. Tobin's graphic novel anthology captures all of the tones most celebrated about Geralt's fractured story. The various artists involved pencil and ink a dangerous world, but include colors and strokes which concurrently imbue a fairy tale aesthetic. For new fans of the Netflix series or seasoned fans who have followed Sapkowski's characters from the beginning, this omnibus is a perfect introduction into the world of The Witcher.
We love helping people find books, movies, and more.
Tell us about your preferences, and our librarians will create a list of titles selected specifically for you.