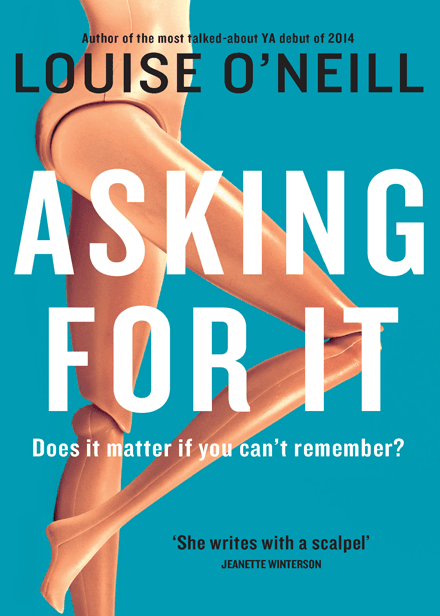 Emma O'Donovan is aware of her beauty. In her hometown of Ballinatoom, Ireland, Emma is envied and loved, and works hard to keep her reputation. One night out with friends changes not only her reputation, but her whole life, when she is raped by several men and videos of the attack go viral. When her story becomes international news, Emma finds herself in a battle for justice that she didn't ask for.
In this unflinching depiction of the emotional and psychological effects of rape on its victims and their families, certain peripheral characters beg to be fleshed out while a few of the main characters show meaningful development in the aftermath of Emma's rape. O'Neill's writing jumps sporadically, making the progression of events and time difficult to follow. However, she makes up for it in the poignant writing of Emma's constant internal struggle about her experience. "Asking For It" is not a story that is easy to digest, it may not conclude with the happy ending some readers crave, or have completely likable characters, but it is one that brings forward an important, truthful look at rape culture from the perspective of a survivor. Readers should be aware that certain parts of the story are graphic in describing Emma's attack.
We love helping people find books, movies, and more.
Tell us about your preferences, and our librarians will create a list of titles selected specifically for you.