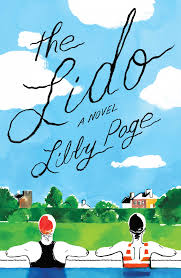 Kate Matthews, a shy, pretty young woman, is making her start as a reporter for a newspaper in Brixton, a small neighborhood in London. Tasked with interviewing the locals about the planned closing of a favorite outdoor pool and recreational area, Kate encounters feisty Rosemary, a senior who has lived and loved in Brixton her entire life. As the stories unfold, both women understand how vital a role The Lido has played throughout the years, even to the present day. Every time they meet, their friendship grows and deepens as each reveal their fears and joyful moments.
Rosemary reveals to a shocked Kate that she will lose her apartment nearby if the project is approved, and all the small businesses by The Lido pool will also be forced out – wonderful residents that both women have taken the time to get to know.
Rosemary joins forces with Kate and Jay, the newspaper's photographer, to let the world know that the Brixton residents matter by any means possible: even staging a "sit-in" behind the pool's locked doors. As the countdown to closing The Lido approaches, Brixton residents find an ally in an unforeseen place.
"The Lido" is a charming story about finding love in unexpected places while focusing on a shared goal. Suggested English author readalikes include "The One You Really Want" by Jill Mansell and "Flora's Lot" by Katie Fforde.
We love helping people find books, movies, and more.
Tell us about your preferences, and our librarians will create a list of titles selected specifically for you.