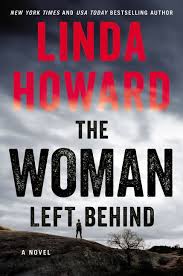 It was sheer madness for Jina Modell, who shouldered her pack and used her compass to "find" her team leader Levi in the wilderness. She kept telling herself that the readiness exercises, the grueling runs, and weapons training only added layers to her communications specialty with drones.
Nicknamed "Babe," she was shocked to learn that she was assigned to the GO-Teams for overseas para-military missions. She leaves her comfy government office behind, to join the elite paramilitary unit headed by Levi Butcher. Both Levi and Babe felt the attraction between them, but to doing anything about it would definitely be a mistake! Babe couldn't stand his rough, impersonal attitude with her, and he constantly reminded her that "she was the least valuable member of the team."
After a HALO night parachute jump over Syria, she becomes separated from the team in a firestorm, and against all odds she must find the strength to cope with the danger around her and her fears within to survive.
In "The Woman Left Behind" author Linda Howard presents a fast-paced story of a woman's struggle for survival, where time, terrain, and lack of water become her enemies.
For other military thrillers with a definite edge, try "Orphan X" by Gregg Hurwitz, "Sandstorm" by Alan Lee or "Gideon's Sword" by Douglas Preston and Lee Child.
We love helping people find books, movies, and more.
Tell us about your preferences, and our librarians will create a list of titles selected specifically for you.