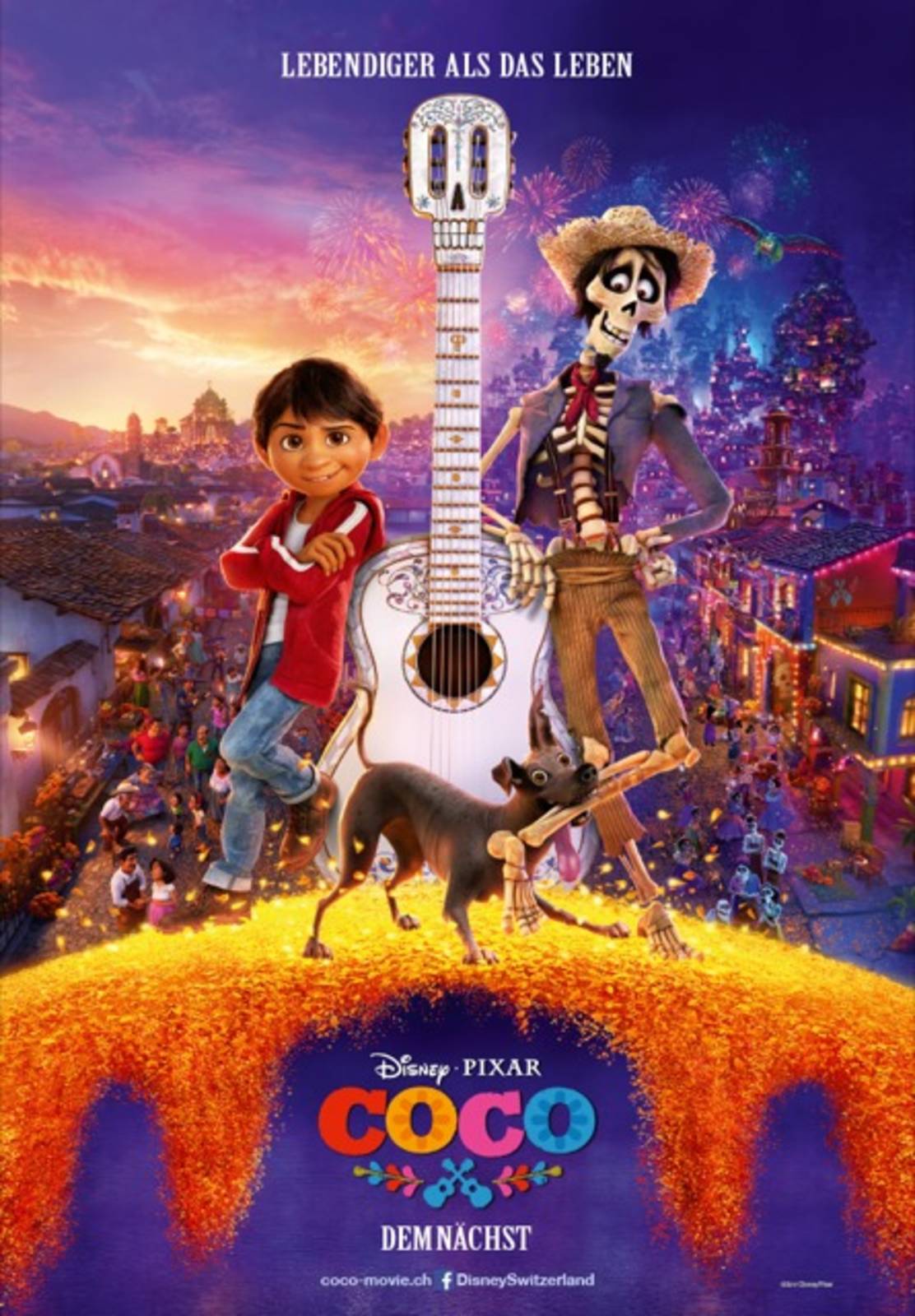 In this riveting, comedic and touching Hispanic rooted story, the main character, Miguel, becomes trapped in the land of the dead during the Day of the Dead, or Día de los Muertos. In order to leave, he needs his family's blessing-but there is one catch: his family hates music while Miguel's only dream is to be a musician. So, he must adventure across the mystical world with his trusty dog, Dante, and his guide, Hector, to find a family member who will grant him this blessing and return him to the land of the living. The animation displays a boldly colored world and paints characters (including animals) that are alive in movement as well as personality. Coco invites us into a world of song, mixing English and Spanish languages. We are motivated to question and reevaluate what happens to us after we die, how to live with integrity in life, how we follow our passions, and most importantly, how we value family. This film will entertain any and all viewers, even with its PG rating.
We love helping people find books, movies, and more.
Tell us about your preferences, and our librarians will create a list of titles selected specifically for you.