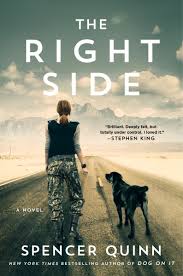 Army Sergeant LeAnne Hogan knows that there is something important that she must remember about her last mission in Afghanistan, called "Operation Midnight Special" but finds past events too elusive to capture. She returns home with serious injuries, the right side of her face badly scarred and missing the eye. Her mind is in disarray—a decisive change from what used to be a memory sharp about everything.
Once she is stateside at a military hospital, LeAnne makes friends with her roommate, Marci, who is getting fitted with a prosthetic leg. Their sisterly bonding and truth telling is short lived, as LeAnne bolts from the confines of the hospital in response to an event beyond her control.  Is she reliving past events due to the head injury, or is she remembering critical military Intel that could provide answers to that compromised mission?
To further complicate LeAnne's future is her promise to find Marci's young daughter who has been reported missing by relatives. Daytime uncertainty and nighttime terrors have disabled this brave woman, but with the help of a formidable stray guard dog as comfort and protection, she is ready to remember the details about the last mission gone wrong and work to find a lost young girl, regardless to the cost to herself.
For further reading, the non-fiction title A Dog Called Hope: A Wounded Warrior and the Service Dog Who Saved Him by Jason Morgan would be good choice for helping to understand the complex situation of the soldiers returning home from recent wars.
We love helping people find books, movies, and more.
Tell us about your preferences, and our librarians will create a list of titles selected specifically for you.