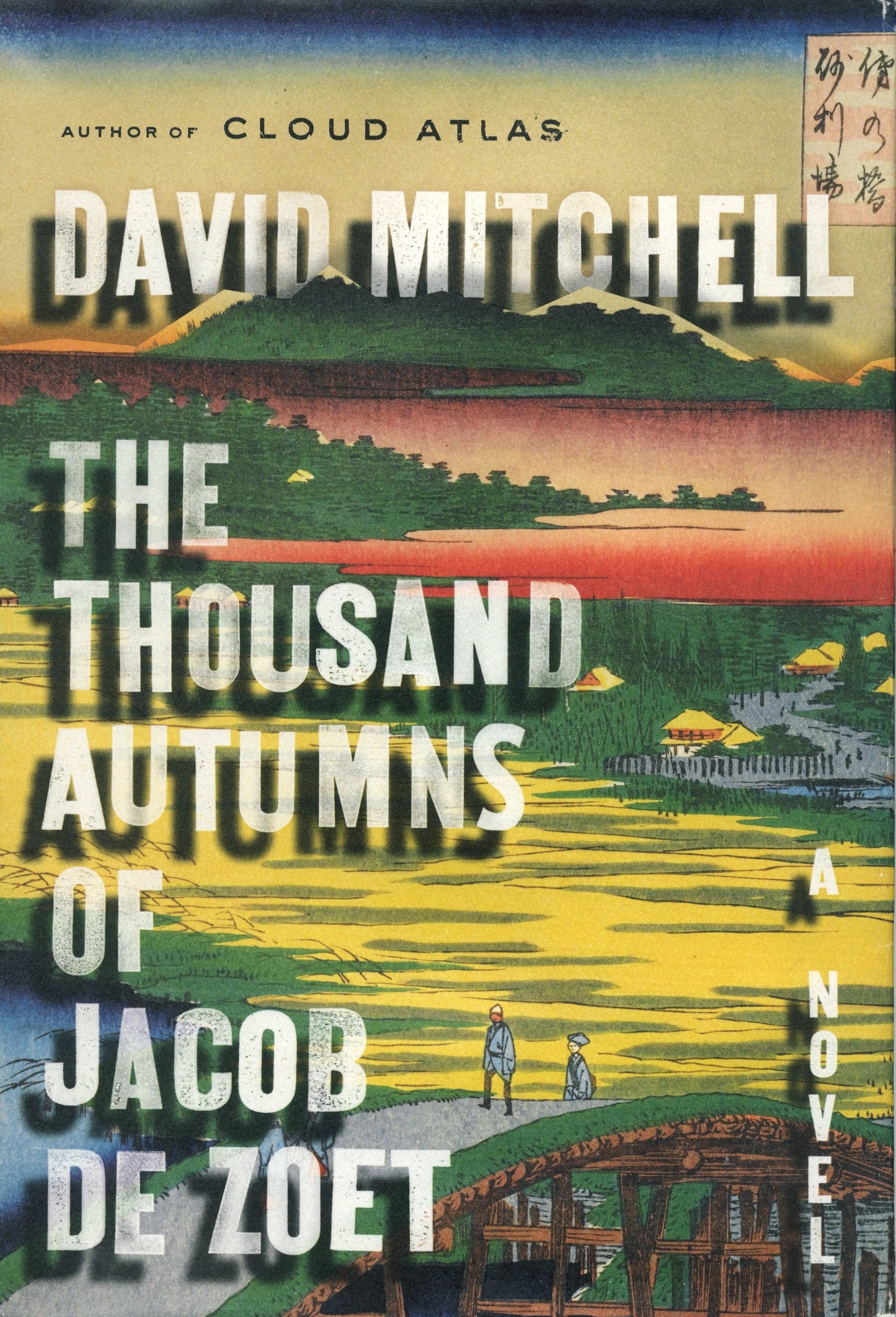 Jacob de Zoet is an accountant for the Dutch East India Company in 1799 hoping to make his fortune on Dejima, the Company's Japanese trading post.  There he is to examine the records of Dejima's previous Chief Resident for evidence of corruption.  Seen as a rat by the other Company employees, Jacob forms a tentative friendship with a local interpreter and an unusual Japanese woman, a midwife studying medicine with the Company's doctor.  When these friends are betrayed by a powerful Japanese politician and Jacob is duped by others in the Company, he finds himself mired in a plot rife with dishonesty, abduction, and murder.
The Thousand Autumns of Jacob de Zoet is a sweeping, carefully plotted novel of politics and trade in Japan when the island nation closed its borders to all others, hoping to prevent the loss of their culture.  The title character Jacob is scrupulous, dignified, and not an unlikeable man, but he occasionally finds himself with one foot in the "boring" envelope.  Further, due to its length (over 450 pages), subject matter, and slow start, the novel can be difficult for more impatient or action-oriented readers to engage with.  The story is true to life, with a strong sense of where the characters are, whether that be a Dejima warehouse or Mount Shiranui Shrine.  There are elements of the mystical and the disturbing in the tale, but it's the drama, suspense, and melancholia that infuse most of the book, creating a tale that will truly transfix those with the interest (or patience) to make it through to the end.
We love helping people find books, movies, and more.
Tell us about your preferences, and our librarians will create a list of titles selected specifically for you.